Tehran, Moscow, Baku Hold Talks over Funding of Railway Project
TEHRAN (Tasnim) – The head of Azerbaijan Railways said Tehran, Moscow and Baku have held a trilateral meeting to discuss the financing of the Rasht-Astara railway project.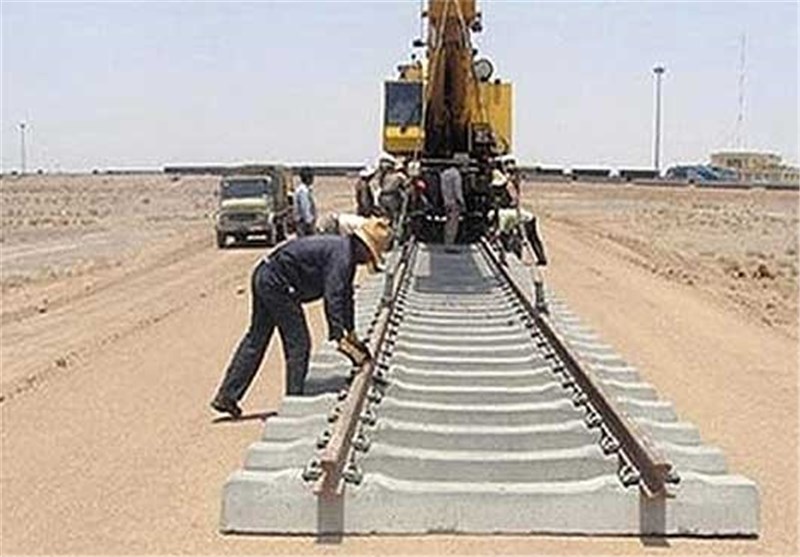 At a meeting in Baku on Saturday, officials from Iran, Russia, and Azerbaijan exchanged views on the cost of building the crucial rail link project, which envisages connecting Iran's northern city of Rasht with Azerbaijan's Astara, Javid Gurbanov said, Trend news agency reported.
The three sides also studied the possibility of Russia's participation in the financing of the project, he added.
On June 13, Gurbanov said a key document over the project will be signed when Iranian Presdient Hassan Rouhani visits Baku in early August.
"President Hassan Rouhani is expected to visit Azerbaijan tentatively on August 8-10. A document on the financing of the project to build the Rasht-Astara railway may be signed during this visit," he said.
The budget for completion of Rasht-Astara railroad project is estimated at $1.1 billion, part of which will be supplied by a loan from Azeri banks.
When finished, Rasht-Astara section will connect the rail networks of Iran and Azerbaijan through the border city of Astara.
The entire project constitutes part of the north-south corridor.
The International North-South Transport Corridor (INSTC) is a multipurpose route for the transit of goods between Iran, Russia, Europe, India and Central Asia via shipping lines, railroad and land routes.