Move against Sheikh Qassim to Accelerate Regime's Downfall: Bahraini Figure
TEHRAN (Tasnim) – A senior Bahraini opposition figure and political activist warned that the Al Khalifa regime's "stupid" decision to revoke prominent cleric Sheikh Isa Qassim's citizenship will speed up the collapse of the regime.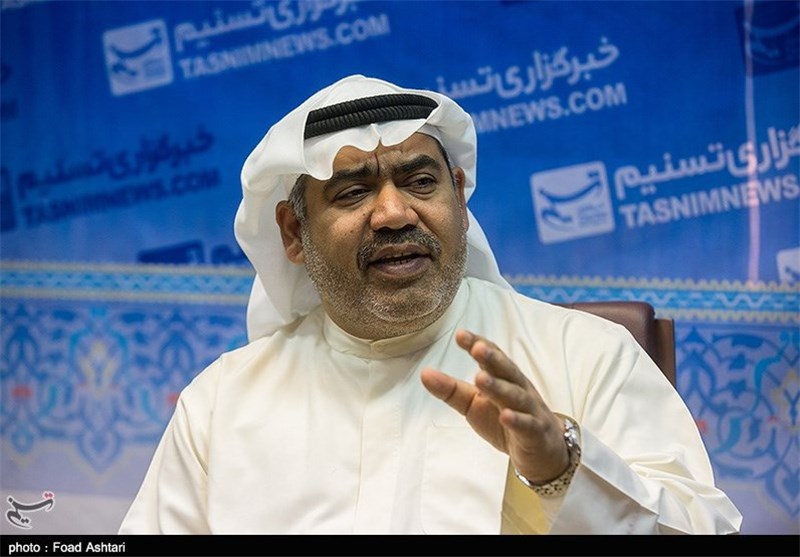 In an interview with the Tasnim News Agency, Rashed al-Rashed slammed the Al Khalifa regime's move to strip the popular cleric of his citizenship as a stupid decision that steers the situation in Bahrain to an uncertain direction and pushes the regime closer to downfall.
Highlighting the fact that Sheikh Qassim will never leave his motherland under a regime ruling, Rashed said any probable use of force to expel the highly-revered figure will leave the nation with a range of choices.
"Nobody can foresee what would happen, but too much blood will be shed in case of Sheikh Qassim's arrest," he warned.
Rashed, however, made it clear that the Bahraini nation's strategic decision is to push ahead with the peaceful protests.
On June 20, Bahrain said the citizenship of Sheikh Qassim has been revoked, accusing him of sowing sectarian divisions.
Sheikh Qassim, who is considered the spiritual leader of Bahrain's Shiite majority, was alleged to have used his position to "serve foreign interests and promote... sectarianism and violence," the Bahraini ministry said in a statement.
Bahrain, a close ally of the US in the Persian Gulf region, has been witnessing almost daily protests against the ruling Al Khalifa dynasty since early 2011, with Manama using heavy-handed measures in an attempt to crush the demonstrations.
Scores of Bahrainis have been killed and hundreds of others injured and arrested in the ongoing crackdown on the peaceful demonstrations.