Iranian, Chinese FMs Discuss Cooperation on Nuclear Deal Implementation
TEHRAN (Tasnim) – Iranian Foreign Minister Mohammad Javad Zarif and his Chinese counterpart Wang Yi exchanged views about ways to boost cooperation between the two countries in the implementation of a July 2015 nuclear agreement between Tehran and world powers.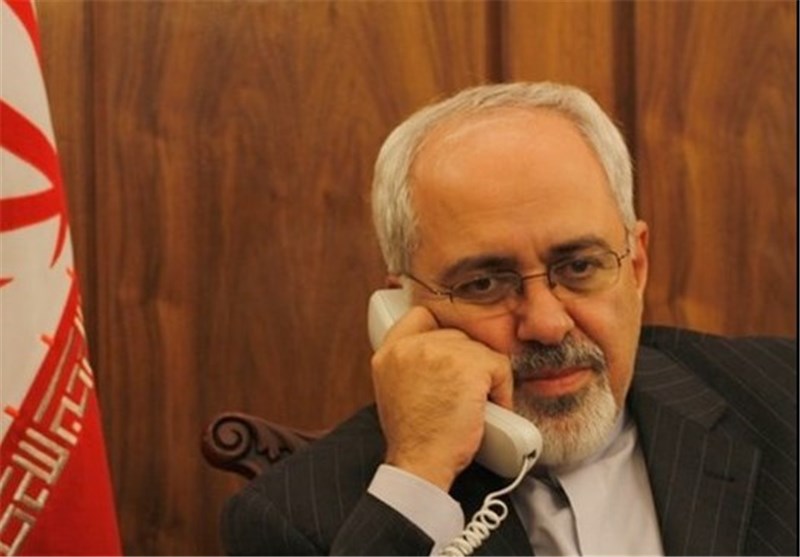 In a telephone conversation on Wednesday, Zarif said Iran attaches great importance to the fruits that a recent visit to the Islamic Republic by Chinese President Xi Jinping has yielded.
He added that the Iranian side speaks highly of the efforts that the Chinese side has made to facilitate Arak reactor's reconstruction, Xinhua reported.
Wang, for his part, said that both sides have made positive progress in implementing the consensus reached by the heads the two countries when the Chinese president visited Iran in January this year.
Since the comprehensive agreement on the Iranian nuclear issue was reached in July 2015, Iran and the Group 5+1 (Russia, China, the US, Britain, France and Germany) have actively kept their commitment and the implementation of the agreement goes smoothly, Wang added.
Wang said that he hoped all related parties would continue to shoulder their responsibilities, deepen mutual trust and implement UN Security Council Resolution 2231 as well as the Arak heavy-water project.
During Xi Jinping's visit to Tehran in January, a nuclear deal reached between Iran and China which included the modernization of the Arak heavy water reactor.
According to the Joint Comprehensive Plan of Action (JCPOA), which was signed by Tehran and the Group 5+1, "Iran will redesign and rebuild a modernized heavy water research reactor in Arak, based on an agreed conceptual design, using fuel enriched up to 3.67 %, in a form of an international partnership which will certify the final design."