Iran to Modify New Model of Oil Contracts Based on 'National Interests': VP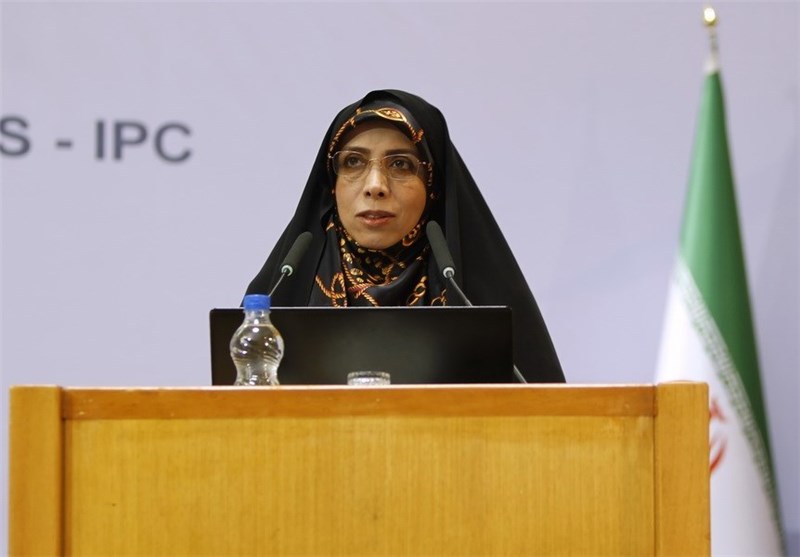 TEHRAN (Tasnim) – Iran's vice-president for legal affairs announced that the country plans to make necessary amendments to the new model of oil contracts with foreign countries in accordance with "national interests".
Addressing the International Conference of Optimizing Upstream Oil and Gas Contracts, Elham Aminzadeh pointed to recent remarks by Leader of the Islamic Revolution Ayatollah Seyed Ali Khamenei on oil contracts, saying that the Leader emphasized the need to modify and clarify the model of contracts.
She added that according to the guidelines of the Leader, "the new model of contracts of the oil industry will be revised in line with national interests."
In late June, Iran's Oil Minister Bijan Namdar Zangeneh said the country's new oil and investment contracts for international firms, known as the Iran Petroleum Contract (IPC), will be launched this summer.
The ministry is putting finishing touches to the IPC and a final draft of it is expected to be approved by the government by the end of this summer after some amendments, Zangeneh said at the time.
He added that the new model will allay the concerns of both domestic critics and foreign companies.
Zanganeh said the contracts were amended to enable Iran to develop oil and gas fields either through a buy-back system or other methods.
Under a buyback deal, the host government agrees to pay the contractor an agreed price for all volumes of hydrocarbons the contractor produces.
But under the IPC, the National Iranian Oil Company (NIOC) will set up joint ventures for crude oil and gas production with international companies which will be paid with a share of the output.