Ahmed Shaheed to Resign as UN Special Rapporteur on Iran: Report
TEHRAN (Tasnim) – Ahmed Shaheed will step down from his current post as UN Special Rapporteur on the Human Rights Situation in Iran once a successor is appointed, a report said.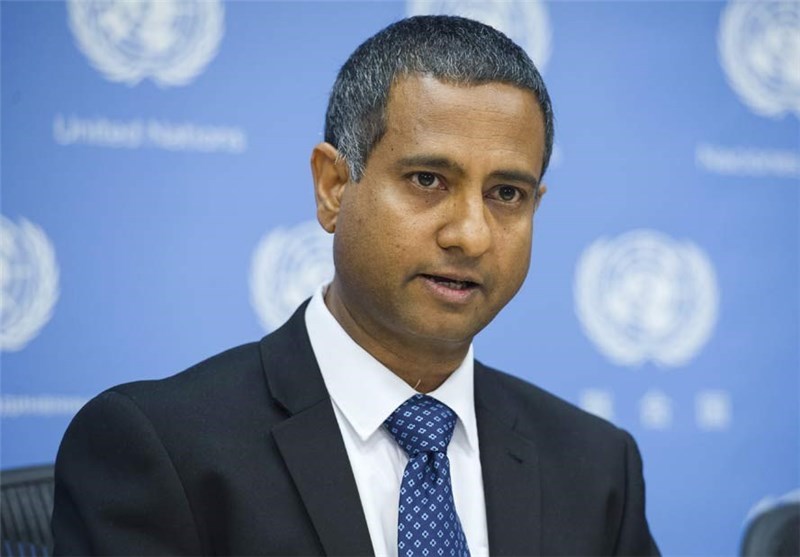 Shaheed has been announced as the new UN Special Rapporteur on Freedom of Religion or Belief, the official website of University Essex reported recently.
He has been given a new role at the University of Essex's Human Rights Centre.
"I came to Essex in the second year of my Iran mandate, and found Essex a very healthy and vibrant environment to develop a very challenging mandate, and I am confident that my new, and perhaps more challenging role, will also benefit from the vibrant and collegial environment at Essex," Shaheed said following the appointment.
He further claimed, "I also believe the mandate contributed to increasing Iran's cooperation with UN human rights mechanisms, including improving the rate of response to human rights related communications sent by the UN system."
On June 17, 2011, the UN Human Rights Council, under pressure from the US and its allies, named Shaheed as human rights rapporteur on Iran.
Tehran insists that the appointment of a UN special rapporteur on Iran's human rights situation is a selective, politically-motivated and unacceptable move.