Bahraini Regime to Hold Trial of Sheikh Isa Qassim Wednesday
TEHRAN (Tasnim) - The Al Khalifah regime in Bahrain plans to put senior Shiite cleric Sheikh Isa Qassim on trial Wednesday, sources in the tiny Persian Gulf island announced.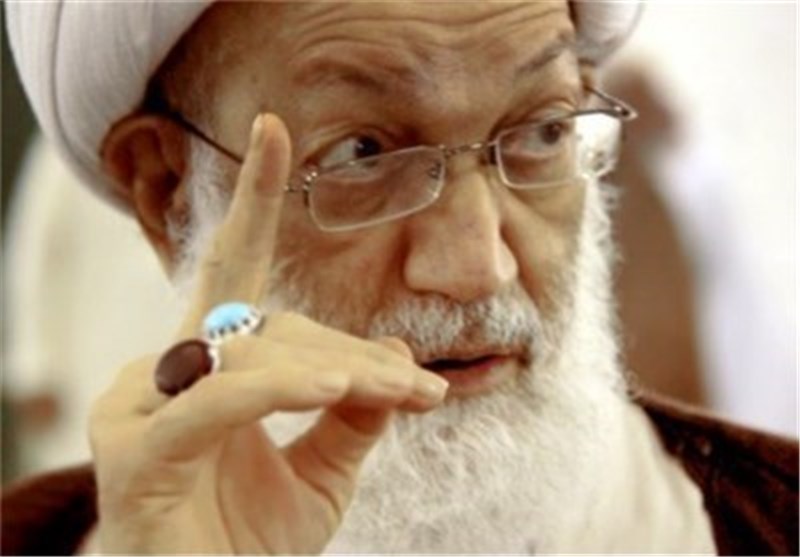 Bahraini sources said on Monday that Manama will bring to trial the 79-year-old cleric on charges of "illegal fund collections, money laundering and helping terrorism" on July 27.
Sheikh Qassim has already rejected the charges against him.
Responding to the accusations leveled by the Bahraini criminal court, opposition groups said the prominent Shiite cleric would not attend the trial, Press TV reported.
On June 20, Bahraini authorities stripped Sheikh Qassim of his citizenship less than a week after the country's Justice Ministry suspended al-Wefaq and dissolved opposition al-Risala Islamic Association and Islamic Enlightenment Institution, founded by Sheikh Qassim.
The United Nations and several human rights bodies have slammed the Bahraini regime for stripping Sheikh Qassim of his citizenship as well as its widespread crackdown on opposition and political activists.