Bombing at A Hospital in Pakistani City of Quetta Kills 42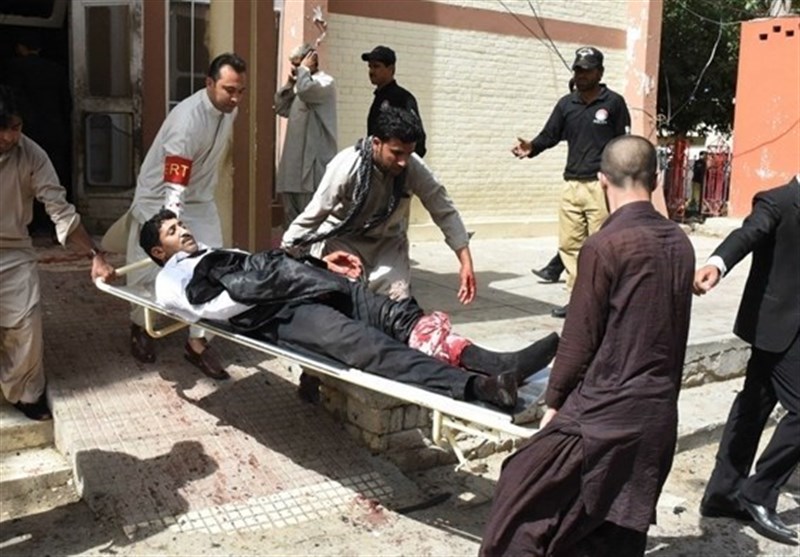 TEHRAN (Tasnim) – A powerful bomb went off on the grounds of a government-run hospital in the southwestern Pakistani city of Quetta on Monday, killing at least 42 people and wounding dozens, police said.
The blast took place shortly after the body of a prominent lawyer killed in a shooting attack earlier in the day was brought to the hospital, said senior police official Zahoor Ahmed Afridi, though it was unclear if the two events were in any way connected.
Nearly 100 lawyers and other people had gathered there at the time, he added.
No one immediately claimed responsibility for the blast, which struck at the gates of the building housing the emergency ward, on the hospital grounds. Earlier, police had mistakenly said the bomb struck the hospital's main gate.
Anwalullah Kakar, the government spokesman in southwestern Baluchistan province, said an investigation is underway. Sarfraz Bugti, the provincial interior minister, denounced the attack as an "act of terrorism."
A Pakistani news channel reported that one of its cameramen was also killed in the blast, the Associated Press reported.
It was also unknown who was behind the killing of the lawyer, Bilal Kasi, who was gunned down on his way to court earlier in the day.
Local TV stations broadcast footage showing people running in panic around the hospital grounds. Afridi said most of the dead were lawyers who had gathered after Kasi's body was brought to the hospital.