Russian Bombers Take Off from Iran to Pound Terrorists Positions in Syria: Report
TEHRAN (Tasnim) – Russian bombers on Tuesday targeted terrorist groups' positions across Syria after they took off from an Iranian airbase for the first time, Russian media reported.
The Russian Defense Ministry said in a statement on Tuesday the strikes were launched by Tupolev-22M3 long-range bombers and Sukhoi-34 fighter bombers that that had left Hamadan air base in northwestern Iran.
"On August 16, 2016, Tu-23M3 long-range bombers and Su-34 bombers, having taken off from their base in Hamadan (Islamic Republic of Iran), carried out group airstrikes against targets belonging to Daesh and Jabhat al-Nusra (Jabhat Fatah al-Sham) terrorist groups in the provinces of Aleppo, Deir ez-Zor and Idlib," the ministry said as cited by Sputnik.
It added, "Weapons and ammunition depots, training camps and command points destroyed through airstrikes were used to supply militants active in the Aleppo region."
Earlier on Tuesday, Russia's Rossiya 24 channel broadcast uncaptioned images of at least three bombers and a Russian military transport plane inside Iran, but said it was unclear how many Russian bombers had arrived there.
It said the deployment would allow the Russian air force to cut flight times by 60 percent and increase bombing payloads.
Russian media said the Tupolev-22M3 bombers, which had already conducted many strikes on militants in Syria from their home bases in southern Russia, were too large to be accommodated at Russia's air base inside Syria.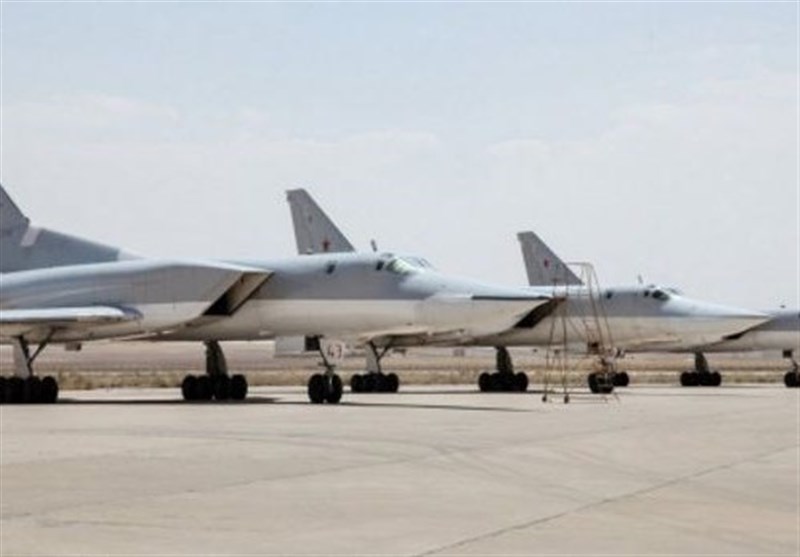 The Iranian air base near Hamadan is located in north-west Iran and the Russian bombers would have to fly over Iraq to strike Syria.
Iran and Russia have been assisting Syria in its fight against terrorist groups upon official requests by the Damascus government.
The two countries have been looking for a solution to a crisis that has plagued the Arab country for more than five years.
Syria has been gripped by civil war since March 2011 with Takfiri terrorists, including the Daesh (ISIL) terrorist group, currently controlling parts of it, mostly in the east.
The Syrian conflict has killed at least 260,000 people, according to the UN, and more than half of Syria's pre-war population of 22.4 million has been internally displaced or fled abroad.