Ashkan Dejagah Wary of Qatar Threat at World Cup Qualifier
TEHRAN (Tasnim) - Iranian national football team's vice-captain Ashkan Dejagah is wary of Qatar's threat in the upcoming 2018 FIFA World Cup qualifier.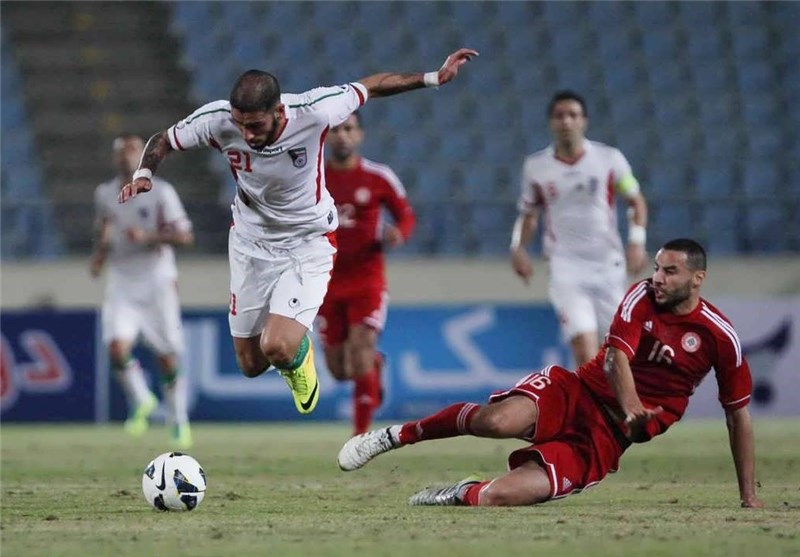 The Iranian football team will face Qatar in its opening Group A third round clash in Tehran's iconic Azadi Stadium on September 1.
Al Arabi midfielder Dejagah, who is one of the very few current Asian internationals with a top European league title under his belt, exclusively told www.sc.qa that 'Al Annabi' has improved enormously and can challenge his team for a direct entry to Russia.
"The Qatar national team has improved so much over the last four years since we played them in the 2014 qualifiers. They now pose a threat to all other Asian sides. They have a number of good players almost all of whom play in the Qatar Stars League. Football in Qatar is more competitive and a lot different now," said the 2008-09 Bundesliga winner with Wolfsburg.
"Qatar has the ability to qualify for Russia. South Korea is the frontrunner. China can be a tough side at its home. Uzbekistan can be tricky. So there will not be any easy matches for us in the group," he added.
The latest edition will add to Dejagah's indelible memories of previous Iran vs Qatar contests. Iran's best ever left-winger, who usually plays on the right for Al Arabi, made his international debut in February 2012 at the Azadi Stadium against Qatar in a third round qualifier for the 2014 FIFA World Cup which ended in a 2-2 draw.
"Though we could not win, it was a memorable occasion for me as I scored both our goals in my first international game," continued Dejagah. "It will be a great feeling to face Qatar again in front of our home crowd."
Four months after his debut, Qatar again came calling to the iconic Azadi this time for a fourth round 2014 qualifier. 'Team Melli' was held to a goalless draw in front of 100,000 people with Dejagah coming on as a second half substitute.
"I have put that game to the back of my mind," he said. "I am now focusing on the 2018 qualifier. Qatar is a tough team and will give us a fight again. However, this time they will also be under pressure as they will be looking at three points. We are confident we can do our best to make our people happy."