Iran Blames Today's Terrorism on Invasion of Afghanistan, Iraq
TEHRAN (Tasnim) – The wave of terrorism that has currently bedeviled the Middle East region has its roots in the foreign military invasion and occupation of Afghanistan and Iraq in the past, Iranian President Hassan Rouhani deplored.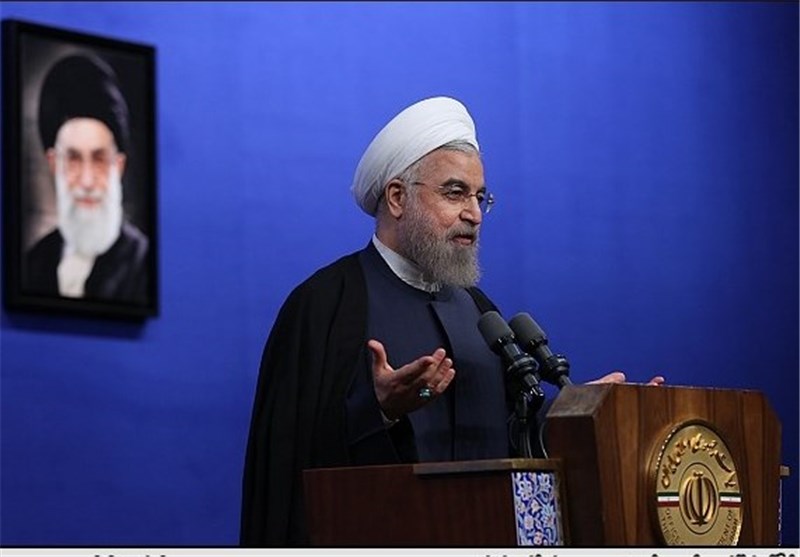 Addressing a conference in Tehran on Saturday evening, President Rouhani said the acts of military aggression have led to the dire situation at present.
The terrorist activities that have plagued the region and the world derive from the invasion and occupation of Afghanistan and Iraq, he stressed.
Pointing to the origins of notorious terrorist groups, President Rouhani said al-Qaeda came into being after the Soviet Union invaded Afghanistan and the US continued that aggression and occupation afterwards.
He also attributed emergence of the Daesh (ISIL) terrorist group that has been committing heinous crimes to the invasions against regional countries, saying the region would have not faced such a degree of terrorism if Iraq and Afghanistan had not been occupied and there had not been plots to provoke a war in Syria.
Back in July, Leader of the Islamic Revolution Ayatollah Seyed Ali Khamenei also took a swipe at the world's arrogant powers, spearheaded by the US, for provoking regional conflicts.
The root causes of wars, insecurity and terrorism in the region and in the Islamic world are the arrogant powers, with the US at the top, Ayatollah Khamenei said.
The Leader also decried insincere claims about fighting terrorism, saying that world powers are "supporting and fostering terrorism in practice."