Leader Warns Enemies of Iran's Harsh Response to Any Offense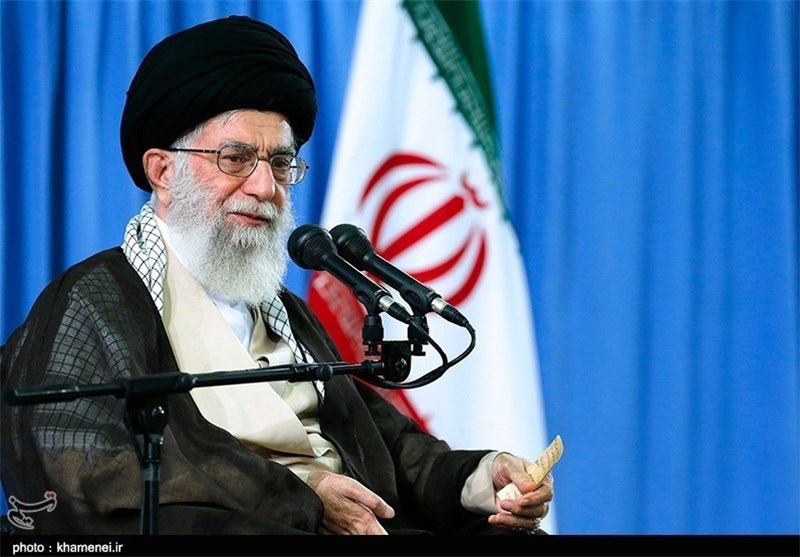 TEHRAN (Tasnim) – Leader of the Islamic Revolution Ayatollah Seyed Ali Khamenei cautioned the adversaries that Iran's reaction to any assault will not be confined to defense alone, but aggressors will have to face a crushing response.
"The enemy should realize that it will receive a heavy blow in case of launching an attack, and that our defense will entail response as well," Ayatollah Khamenei said in a gathering of Iranian Air Defense commanders in Tehran on Sunday.
Hailing the Air Defense units for being at the forefront of countering any attack, Imam Khamenei said the country's military preparedness should reach such a high level that the enemies would not dare to even think about taking action against Iran.
The Leader also highlighted the hostile plots to deprive Iran of defensive capabilities, making a reference to US intense opposition to Iran's access to S-300 air defense missile system, which is used for defense, not offense.
"We are faced with such an enemy (the US) that does not even recognize the right of our nation to defense," Imam Khamenei deplored, saying the adversaries want Iran to remain defenseless, so that they could attack the country whenever they wish.
Ayatollah Khamenei also reiterated that the hostility of the "hegemonic system" or "the global Zionism" toward Iran is far beyond an ordinary animosity, noting that the "vicious, devious and cruel-minded" enemies are opposed to the nature of Iran's religious beliefs, independence and resistance to the language of force.
Back in May 2015, too, Imam Khamenei had made it clear that the Iranian nation will not let any possible act of aggression against the country go unanswered.
"The era of hit and run has ended", and that the Iranian nation will chase aggressors, the Leader said at the time.