Iranian Artists to Honor Chilean Anti-Coup Filmmaker
TEHRAN (Tasnim) - Iranian artists will commemorate the linkage between Iranian and Latin American revolutionary arts in a ceremony on Tuesday to honor the renowned Chilean anti-coup filmmaker, Miguel Littin.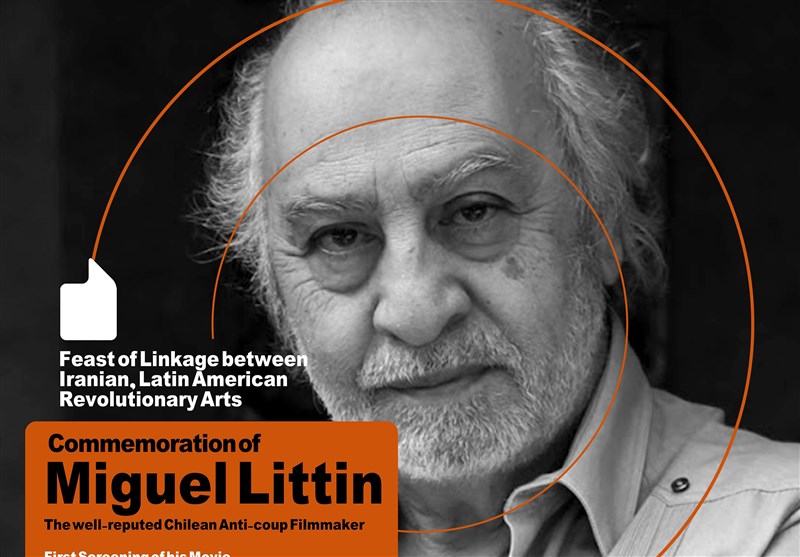 Under the auspices of the secretariat of the third round of the international section of the Ammar Popular Film Festival (APFF), a ceremony will be held at Tehran University on Tuesday in honor of the well-reputed Chilean anti-coup filmmaker and special guest of the festival, Miguel Littin.
The film 'Allende in His Labyrinth' will also be screened on Tuesday this week.
Secretariat of the International Section of APFF said Miguel Littin's film will debut at the Ebne Sina Hall of Tehran University's Faculty of Medicine.
Figures such as Abolqassem Talebi, Masood Shojaie Tabatabaie, Mohammad-Hossein Niroumand, Ezatollah Motahari (Shahi), Seyed Salim Ghafouri, Ensieh Shah-Hosseini and Sina Vahed, Iran's former cultural councelor in Argentina and a number of other Islamic Revolution artists and figures will be present in the ceremony from 18 to 20 pm local time.
Secretary of the APFF Nader Talebzadeh, who was an Islamic Revolution campaigner during Pahlavi regime, will address the meeting.