Iran's FM Eyes Visit to East Asia with Business Team
TEHRAN (Tasnim) – Iranian Foreign Minister Mohammad Javad Zarif raised the possibility of a tour of East Asia with a delegation of Iranian business people from the private sector.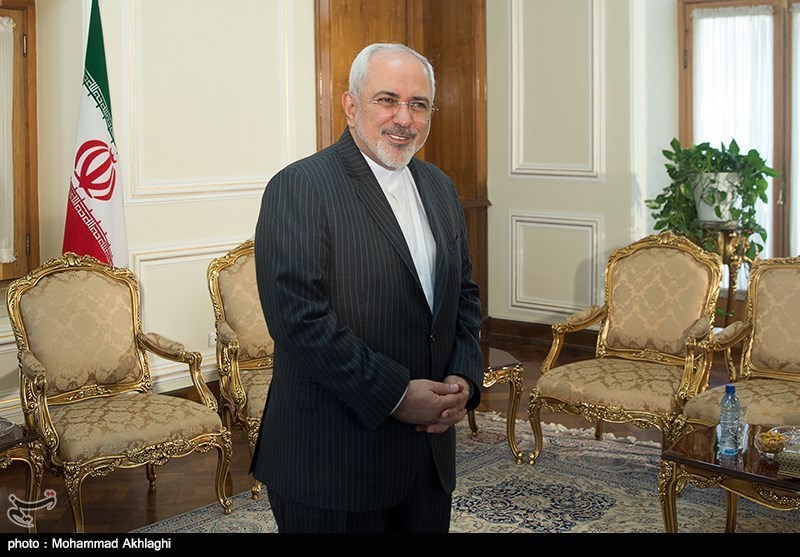 Speaking to reporters after concluding a six-nation tour of Latin America, Foreign Minister Zarif said a tour of East Asia along with an economic delegation may be part of his plans for the future.
Zarif said he is eager for such trip because his previous tour of Southeast Asia in March did not include representatives of the private sector.
The minister explained that he had been waiting to visit remote countries outside the region after conclusion of nuclear talks with the Group 5+1 (Russia, China, the US, Britain, France and Germany), because such long trips were impossible during the nuclear negotiations.
As regards the Latin American tour, Zarif said he has held useful talks on political and economic cooperation in the countries he visited.
Heading a 120-strong delegation of business people and economic officials, Zarif visited Cuba, Nicaragua, Ecuador, Chile, Bolivia and Venezuela in the recent tour.
His trip to Chile marked the first-ever visit to the South American nation by an Iranian foreign minister.
According to Iran's Foreign Ministry, the tour of Latin America was part of Tehran's plans to boost non-oil exports.