President Vows Iran's Political, Legal Action on Mina Tragedy
TEHRAN (Tasnim) – Iranian President Hassan Rouhani underscored on Wednesday that his administration will press ahead with legal and political measures to restore the country's rights in connection with a fatal crush of Hajj pilgrims in Saudi Arabia that killed hundreds of Iranians last year.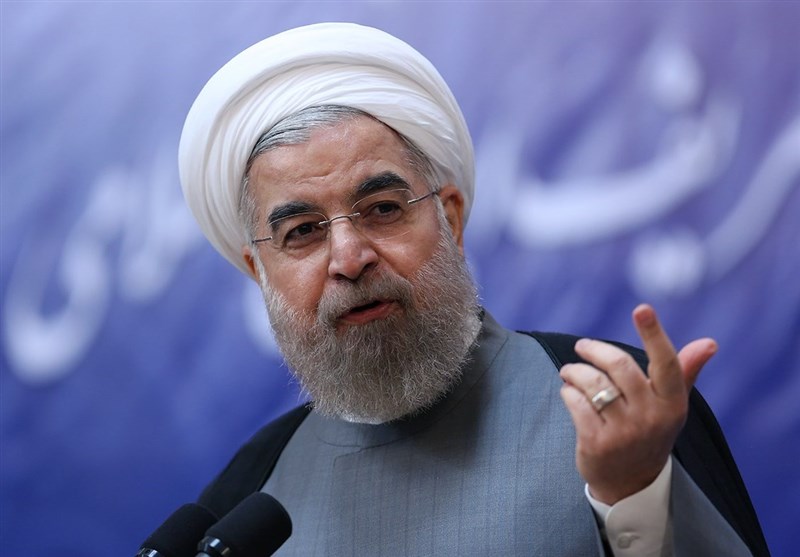 Addressing a cabinet meeting in Tehran, President Rouhani said the government will not forget about the blood of the Iranian martyrs shed in Mina, stressing that legal and political actions will continue to be taken on the matter.
He also lashed out at the Saudi regime for its refusal to make an apology for the deaths in last year's tragic incident or to offer any compensation.
More than 460 Iranians were among the thousands of pilgrims who died on September 24, 2015, in a crush in Mina, near Mecca, during the Hajj pilgrimage.
The incident marked the worst ever tragedy during Hajj.
Earlier on Monday, in a message to the Hajj pilgrims, Leader of the Islamic Revolution Ayatollah Seyed Ali Khamenei strongly slammed "murderous" Saudi rulers for refusing to allow an international probe into Mina tragedy, urging Muslims to "correctly understand their (Saudis') blasphemous, faithless, dependent and materialistic nature."