Iran's 43rd Naval Fleet Sets Sail for Open Seas
September, 07, 2016 - 17:25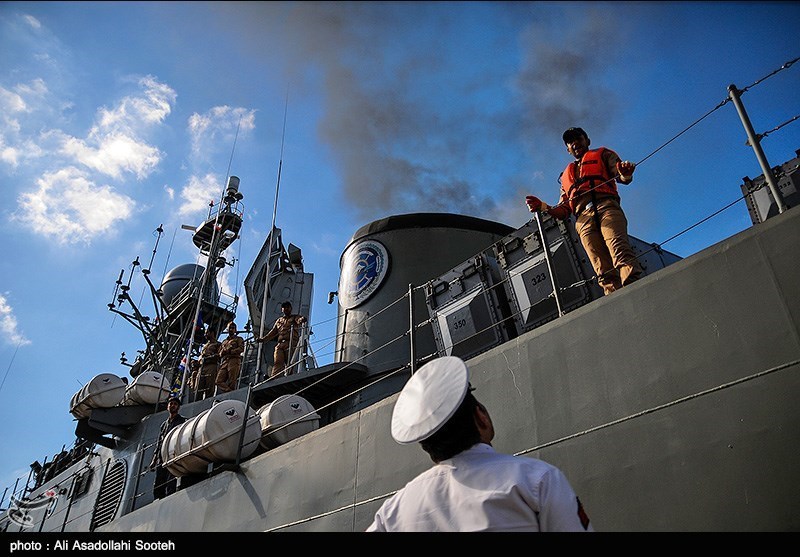 TEHRAN (Tasnim) – The Iranian Navy's 43rd flotilla of warships started its overseas mission in the international waters on Wednesday.
The naval fleet, comprised of Lavan logistic warship, Falakhan and Khanjar warships, equipped with missile-launchers, troop-carrier Konarak warship and the domestically-made SH helicopter, departed Iran for Pakistan and thence to the Gulf of Aden and the Bab el-Mandeb Strait.
The flotilla started its voyage after a ceremony attended by Navy Lieutenant Commander Rear Admiral Gholam Reza Khadem Bigham and some other Navy officials.
Speaking in the ceremony, Rear Admiral Bigham said the Navy's 42nd flotilla, comprised of Alvand destroyer and Tonb logistic warship returned home after 48 days of sailing.
Earlier in July, Navy Commander Rear Admiral Habibollah Sayyari referred to the Navy's international missions to combat piracy and secure naval routes, saying that more than 3,000 ships have been escorted by the Navy's fleets in the Indian Ocean, Gulf of Aden and Bab el-Mandeb.
In recent years, Iran's naval forces have increased their presence in international waters to secure naval routes and protect merchant vessels and oil tankers against pirates.