Iranian DM: Syrian Truce Should Not Turn into Opportunity for Equipping Terrorists
TEHRAN (Tasnim) – Iranian Defense Minister Brigadier General Hossein Dehqan warned that the internationally-brokered ceasefire in Syria should not turn into an opportunity for supporters of terrorist groups in the Arab country to send them arms.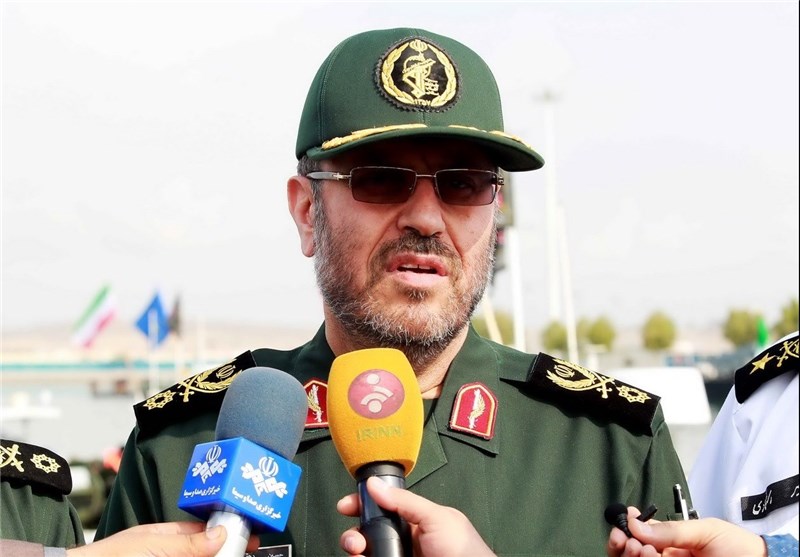 Speaking to reporters in Tehran on Tuesday, Brigadier General Dehqan pointed to a nationwide ceasefire that came into effect in Syria at sunset on Monday, saying that all warring parties should comply with the agreement.
However, there is a possibility that supporters of terrorists in Syria may use the truce as an opportunity to equip the militants, he added.
In response to a question about the sustainability of the ceasefire, the defense minister said the truce will hold if the Takfiri (extremist) groups in the Arab country do not violate it.
Armed groups fighting against the Syrian government have already violated the ceasefire in cities of Aleppo, Idlib and Hama just after the truce took effect.
Following the ceasefire violations, the Syrian army troops also targeted the armed militants in those areas.
Tens of civilians, including children, were injured in militants' attacks.
The nationwide ceasefire in Syria brokered by the US and Russia began at sundown on Monday, coinciding with the Muslim Eid al-Adha holiday.
The deal, agreed to on Friday by US Secretary of State John Kerry and Russian Foreign Minister Sergey Lavrov, aims to put an end to the fighting and move toward a political transition after more than five years of war between forces loyal to President Bashar al-Assad and rebel groups fighting to depose him.
The truce does not apply to the terrorist groups Daesh (ISIL or ISIS) and Jabhat Fateh al-Sham, the group formerly known as al-Nusra Front that changed its name in July.
Syria has been gripped by civil war since March 2011 with various terrorist groups, including Daesh, currently controlling parts of it.
According to a report by the Syrian Center for Policy Research, the conflict has claimed the lives of over 470,000 people, injured 1.9 million others, and displaced nearly half of the country's pre-war population of about 23 million within or beyond its borders.