Romania to Allocate €2ml for Joint Projects in Iran: Minister
September, 19, 2016 - 16:03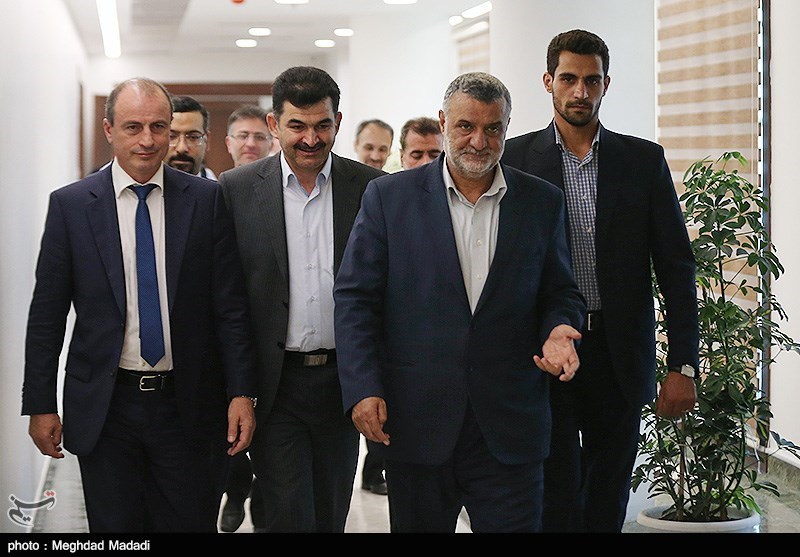 TEHRAN (Tasnim) – Romania's Agriculture Minister Achim Irimescu said his country plans to allocate 2 million euros for implementation of joint projects with Iran.
"Development of cooperation between the two countries in the field of agriculture can establish a link (between Tehran and Bucharest) for exporting Iran's agricultural products to Romania and the European Union (EU)", Irimescu said during a meeting with Iranian Minister of Agriculture Mahmoud Hojjati in Tehran on Monday.
He added that the Romanian government has allotted 2 million euros to carry out joint projects with Iran.
Iranian farmers can consider Romania as a gateway for exporting their agricultural products to Europe provided that they grow their crops based on EU standards on use of chemical pesticides, Irimescu further said.
Hojjati, for his part, stressed the need for enhanced cooperation between Tehran and Bucharest in the agriculture sector, saying that the Islamic Republic can increase its exports to other countries in cooperation with Romania.
Back in March, Romanian Foreign Minister Lazar Comanescu paid a three-day visit to Tehran during which he stressed Bucharest's resolve to promote the level of its cooperation with Iran in all political, economic, cultural, scientific and agricultural fields.