US Source of Persian Gulf Woes: IRGC Admiral
October, 08, 2016 - 12:00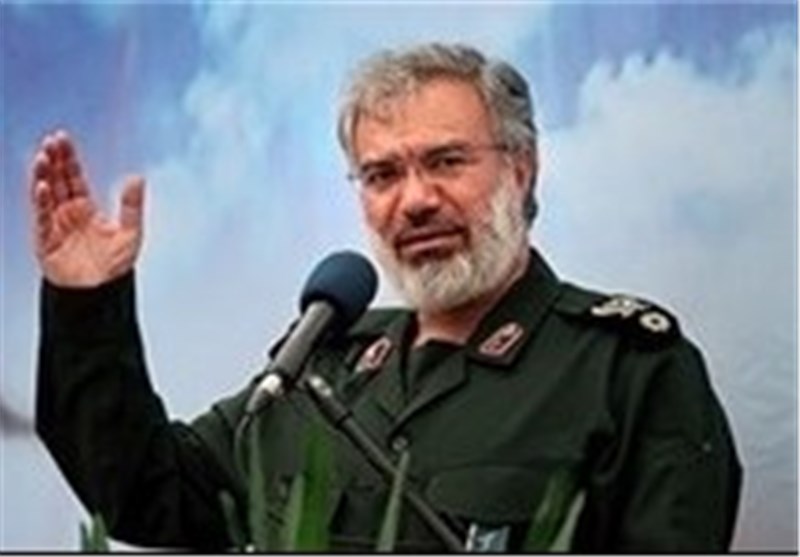 TEHRAN (Tasnim) – The Islamic Revolution Guards Corps (IRGC) Navy commander slammed the US as the source of evil acts in the Persian Gulf and all West Asia's troubles.
In an interview with the Tasnim News Agency, Rear Admiral Ali Fadavi highlighted the IRGC Navy's vigilant presence in the southern waters and its success to ensure security of the Persian Gulf and the Strait of Hormuz.
Asked about occasional encounters with American forces in the Persian Gulf, the commander said all such events originate from the source of corruption, namely the US.
The US forces are the root cause of all evil acts in the Persian Gulf and in West Asia, Fadavi added, saying Americans have two objectives, fulfilling their own interests and showing hostility to the Islamic Republic.
Despite all American evil conducts, the situation is under control and Iran is in charge of security across the Persian Gulf and the Strait of Hormuz, he added.
In comments in May, Leader of the Islamic Revolution Ayatollah Seyed Ali Khamenei also hammered the US for its schemes against Iran's military presence in the Persian Gulf and made it clear that the Islamic Republic will continue to demonstrate power at its home, the Persian Gulf.
"The Persian Gulf is the Iranian nation's home ..., and the coasts of the Persian Gulf and large parts of the Sea of Oman coasts belong to this strong nation," Imam Khamenei said at the time, adding, "Today, the enemies are biting off more than they can chew. For example, they draw plans that Iran should not hold military war games in the Persian Gulf."