Iraqi Forces Fully Liberate Hit Island from Daesh Terrorists
October, 11, 2016 - 16:52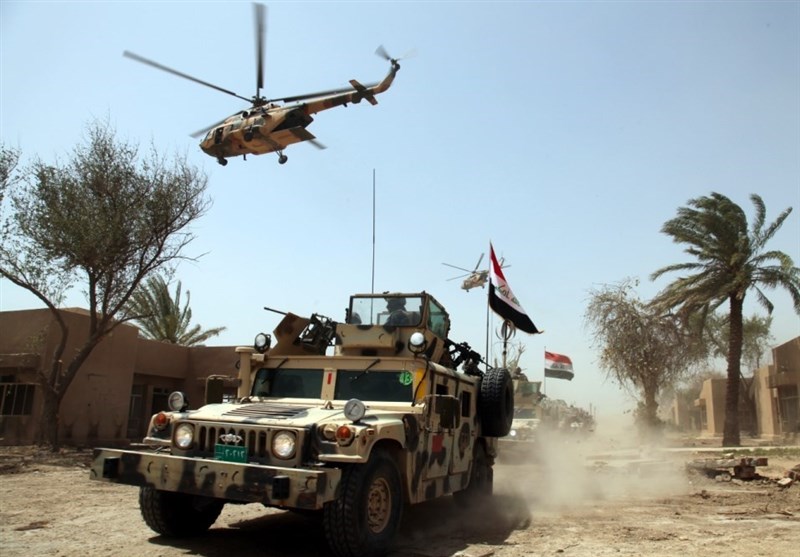 TEHRAN (Tasnim) – Iraq's Hit Island in Anbar Province has been liberated from Daesh (ISIS or ISIL) terrorist group by the Arab country's army troops, the head of Anbar Operations Command, Major General Ismail al-Mahalawi, said.
The Iraqi army units managed to fully liberate Hit Island, 70 km west of Ramadi, from Daesh Takfiri terrorists, the commander told the Arabic-language al-Sumaria news website.
Mahalawi further said that the operation to liberate villages in the island took place without any resistance from Daesh militants who fled the areas.
The operation to liberate Hit Island had started three weeks ago. The island had fallen to Daesh terror group in mid-2014.
Iraq has been facing the growing threat of terrorism, mainly posed by the Daesh (ISIL) terrorist group.
Daesh militants made swift advances in much of northern and western Iraq over the summer of 2014, after capturing large swaths of northern Syria.
However, a combination of concentrated attacks by the Iraqi military and the volunteer forces, who rushed to take arms after top Iraqi cleric Ayatollah Ali al-Sistani issued a fatwa calling for fight against the militants, have blunted the edge of Daesh offensive.