Iraq Says Gains Control over Regions Surrounding Turkish Forces' Bashiqa Base
October, 18, 2016 - 10:03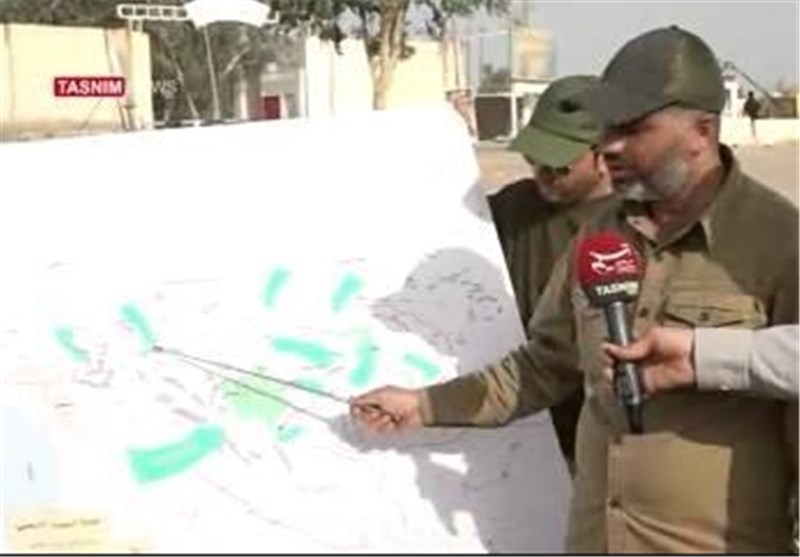 BAGHDAD (Tasnim) – Amid a large-scale military operation to liberate Iraq's northern city of Mosul from Daesh (ISIL) terrorists, the Iraqi Army disconnected Turkish troops in Bashiqa base from Mosul and is in control of regions surrounding the base, a spokesman for the Iraqi voluntary forces said.
In an interview with the Tasnim News Agency, Youssef al-Kilabi, a spokesman for Hashid al-Shaabi (the voluntary forces, also known as the Popular Mobilization Units), said the Iraqi military forces made rapid advances in the region of Bashiqa, northeast of Mosul, and gained full control over the area on Monday.
The military operation led to disconnection of the route linking Mosul to Bashiqa military base, where the Turkish forces are stationed, he added.
When completely surrounded by the Iraqi Army, the Turkish forces "will get hit in case of any movement," Kilabi underlined.
He also hailed the Iraqi armed forces for quick advances in Mosul liberation operation, saying a large number of Daesh terrorists have fled the city to Turkey and Syria's Al-Raqqah.
The spokesman made it clear that Hashid al-Shaabi will not sacrifice precision for quickness when it comes to cleansing the city from Daesh militants. "We care about freeing the citizens and protecting the city's infrastructures."
On Monday, the Iraqi military and its allies launched a large-scale offensive to liberate Mosul, which Daesh has proclaimed its headquarters in Iraq. Mosul fell to Daesh terrorists in summer 2014.