Infiltration Plots Fully Monitored by Iran's Intelligence Forces: Minister
TEHRAN (Tasnim) – There is not a single hostile move with the purpose of infiltration out of sight of the Iranian intelligence forces, Intelligence Minister Mahmoud Alawi stressed.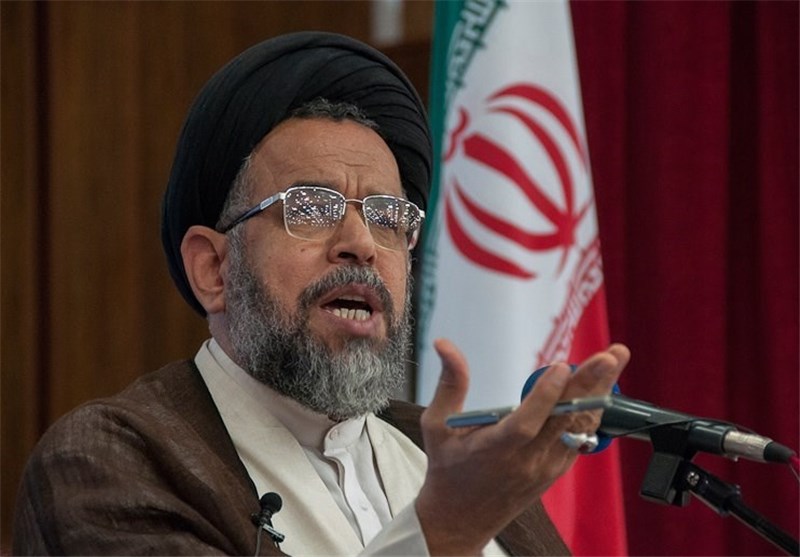 Addressing a parliamentary session on Tuesday, Alawi assured the lawmakers that all schemes with the aim of making inroads into Iran are under control of the intelligence forces.
Appropriate measures have been taken to counter the hostile plots against Iran and all cases of infiltration attempts have been foiled by the intelligence forces, Alawi underscored.
Asked about a summer trip to Iran by Jim Dabakis, a member of the Utah State Senate, the minister made it clear that the American politician was kept under surveillance by the intelligence forces during his stay in Iran.
How would the Intelligence Ministry, which keeps a close watch on terrorist moves and captures Takfiri militants and members of Daesh (ISIL) trying to cross the borders, fail to notice a visit by Dabakis who entered the country with a passport and via legal borders, he wondered.
In September, KUTV, a local new agency in Salt Lake City, Utah, reported Dabakis' visit to Iran, quoting the state senator after his return to the US as saying that people of Iran are ready to mend relations with the US even if their government is not.