Hezbollah Shares Aoun's Victory: Lebanese FM
TEHRAN (Tasnim) – Lebanon's Minister of Foreign Affairs Gebran Bassil said the Lebanese resistance movement, Hezbollah, shares the victory of Michel Aoun in securing the country's presidency.
November, 01, 2016 - 10:27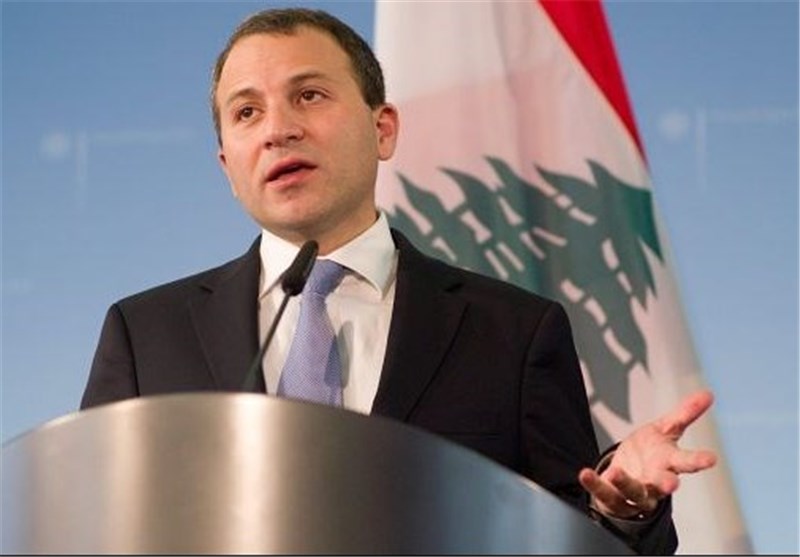 Aoun, a strong Hezbollah ally, was chosen by Lebanese lawmakers as the country's president on Monday.
Addressing a large number of people who had converged at a square in Beirut to celebrate Aoun's election, Bassil, who is also the head of the Free Patriotic Movement (FPM) and Aoun's son-in-law, said his movement never doubted Hezbollah's "loyalty" and "honesty." Aoun is the founder of the FPM.
He said Aoun's victory was based on his own perseverance as well as the positions adopted by Seyed Hassan Nasrallah, who is Hezbollah's secretary general, Press TV reported.
In a phone call on the same day, Nasrallah congratulated Aoun on his election as the head of the Lebanese state.

Nasrallah endorsed Aoun last week, advising Lebanese political factions to set aside their differences in order to fill the presidential void in the Arab country.
Lebanon had been without a president for over two years amid political bickering in the parliament.
After the election, Aoun vowed in a speech to the parliament that he would spare no effort in trying to bring about the liberation of Lebanese territories occupied by Israel.
He said his top priority would be to strengthen the army in order for it to become capable of defending the country against all threats to its independence and sovereignty.
Hezbollah has been defending Lebanon against Israeli aggression since the movement's inception, including during a full-fledged Israeli war in 2006.