Iran, China to Form Joint Commission for Military Cooperation
November, 14, 2016 - 17:47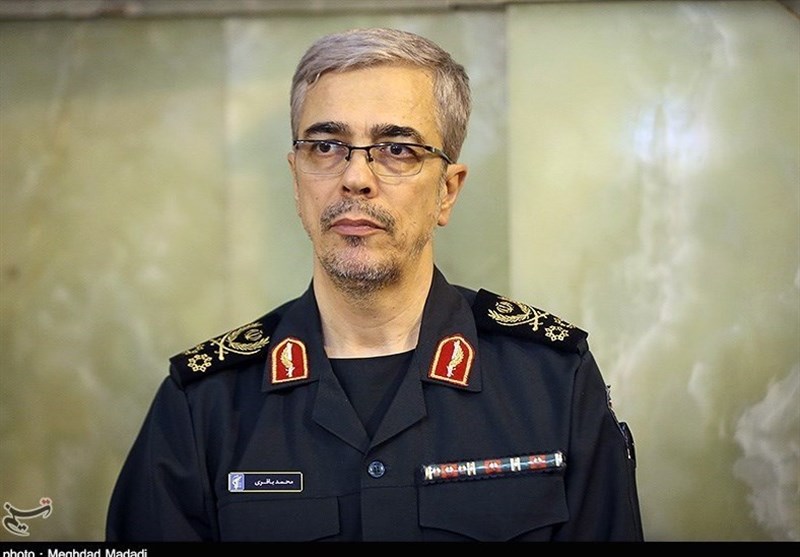 TEHRAN (Tasnim) – High-ranking military officials from Iran and China agreed on Monday to set up a joint commission between general staffs of the two countries as part of efforts to coordinate and boost interaction.
Speaking to reporters in Tehran after a meeting with China's Defense Minister General Chang Wanquan, Chief of Staff of the Iranian Armed Forces Major General Mohammad Hossein Baqeri said the general staffs of the two nations are going to open a joint commission.
Officials in charge of the commission were chosen today, he added, noting that the commission will start its work as soon as possible to enhance the security of the two nations.
According to the top general, Iran is ready to share its experience of cooperation with Syria and Iraq in the fight against terrorism with China, as well as the experience in providing security at Iranian border areas.
Tehran is also prepared for interaction with Beijing in countering the threats that could violate the sovereignty of nations, he added.
Earlier in the day, the visiting Chinese defense minister and his Iranian counterpart Brigadier General Hossein Dehqan signed an agreement on closer military and defense ties.
The deal entails defense-military cooperation between Tehran and Beijing, sharing military experience, particularly in the field of training, as well as combatting terrorism and causes of regional insecurity.