Japan's PM Abe Meets Trump
November, 18, 2016 - 12:49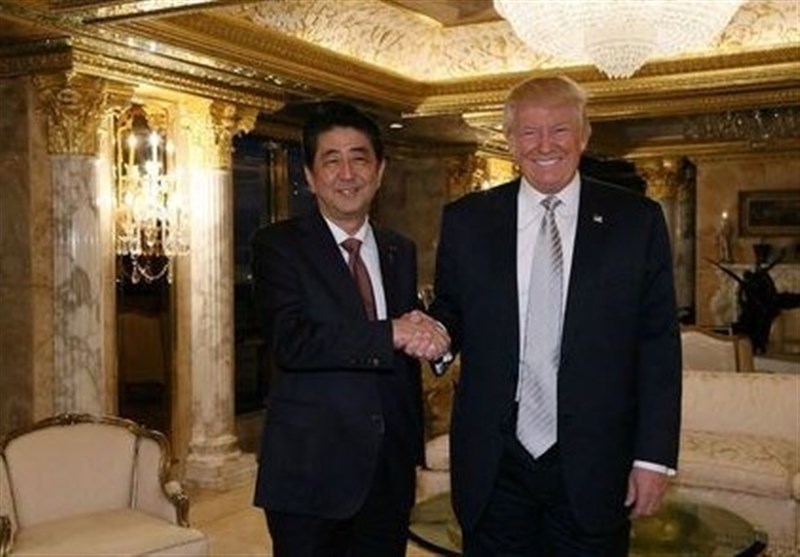 TEHRAN (Tasnim) - Japanese Prime Minister Shinzo Abe described Donald Trump as a "trustworthy leader" after meeting the US president-elect on Thursday to get clarity on statements Trump had made while campaigning that had caused concern about the alliance.
"The talks made me feel sure that we can build a relationship of trust," Abe said after a hastily arranged 90-minute meeting at Trump Tower in Manhattan, but he did not disclose specifics because the conversation was unofficial.
Japan's leadership has been nervous about the future of an alliance that is core to Tokyo's diplomacy and security.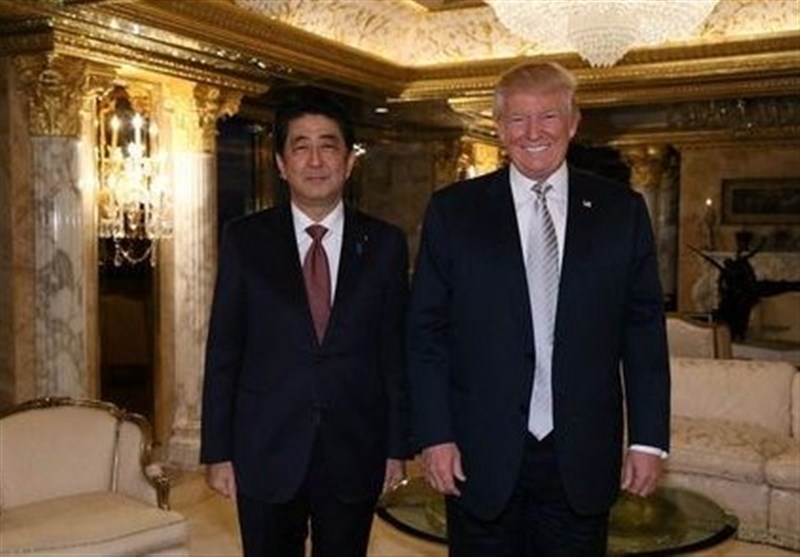 Trump had fanned worries in Tokyo and beyond with comments on the possibility of Japan acquiring nuclear arms, demands that allies pay more for keeping US forces on their soil or face their possible withdrawal, and his opposition to the US-led 12-nation Trans-Pacific Partnership (TPP) free trade pact.
Abe had worked closely with President Barack Obama on the TPP trade pact, which was part of Obama's push to counter the rising strength of China and a pillar of Abe's economic reforms, according t0 Reuters.
"Alliances cannot function without trust. I am now confident that President-elect Trump is a trustworthy leader," Abe noted, describing the talks as "candid" and held in a "warm atmosphere".
Abe said he had agreed to meet again with Trump "at a convenient time to cover a wider area in greater depth."
Trump officials did not immediately comment following the meeting with Abe.