Commander Highlights Iranian Navy's Role in Security of Northern Indian Ocean
November, 26, 2016 - 14:36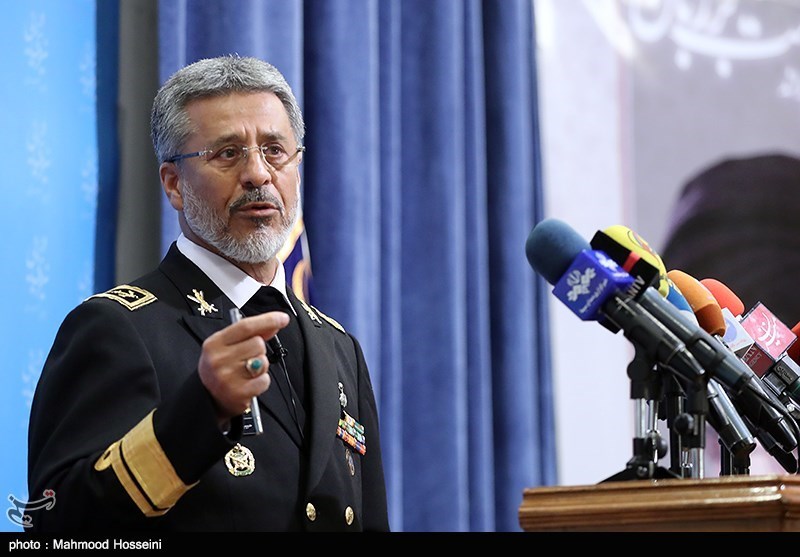 TEHRAN (Tasnim) – Iranian Navy Commander Rear Admiral Habibollah Sayyari highlighted his forces' powerful presence in international waters and said the Navy's fleets have provided security for vessels sailing through the northern Indian ocean.
Up to now, the Navy has dispatched 49 flotillas of warships to various maritime zones, Rear Admiral Sayyari said in a gathering of the Navy's commanders in Tehran on Saturday.
"We have provided security of the northern Indian Ocean and showcased Iran's symbol of power," the commander stated.
He said the Navy has also prevented possible blows to the country's economy by ensuring the security of the Gulf of Aden, adding that the Navy has escorted 3,844 merchant ships and oil tankers in the region.
In a press conference earlier this week, Rear Admiral Sayyari said that for the first time, the Navy's 44th flotilla, comprised of Bushehr logistic warship and Alvand destroyer, has sailed around the African continent and arrived in the Atlantic Ocean.
He also said the Navy plans to dispatch fleets to various countries, including Russia, China, Italy, Kazakhstan and Turkmenistan in the near future.
The 44th flotilla set sail for the Gulf of Aden and the Bab el-Mandeb Strait in mid-October to protect Iranian trade vessels against piracy in the unsafe zone.
In recent years, Iran's naval forces have increased their presence in high seas to secure naval routes and protect merchant vessels and oil tankers against pirates.