President Rouhani Congratulates Syria on Aleppo Recapture
TEHRAN (Tasnim) – Iranian President Hassan Rouhani congratulated his Syrian counterpart on liberation of Aleppo from terrorist groups, voicing Iran's readiness to provide relief aid for people of the war-ravaged city in northwestern Syria.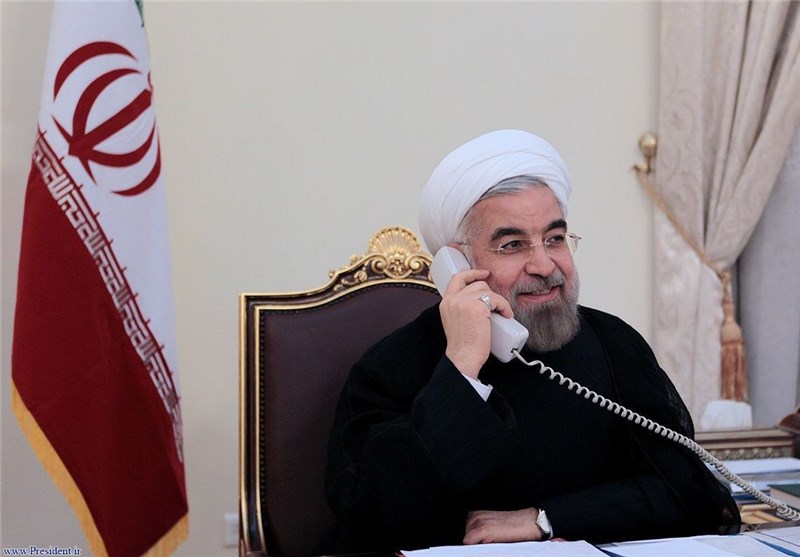 In a telephone conversation with Syrian President Bashar al-Assad on Wednesday, President Rouhani hailed liberation of Aleppo as a tremendous triumph for the Syrian nation and government, expressing the hope that it would prepare the ground for more victories in the war on terrorism.
Iran is duty-bound to support the flag-bearers of countering Takfiri terrorism that try to cleanse their country of intruders, President Rouhani said.
He also expressed Iran's readiness to provide humanitarian and medical support for people of Syria, particularly those in Aleppo, saying the time has come for the advocate of human rights to address the critical situation Syrians are facing.
"The international community's help for displaced Syrians and those affected by the war is a priority for all after Aleppo's liberation," he underlined.
The Syrian president, for his part, expressed gratitude to Iran for its unwavering support for Syria in the fight against terrorism.
The Syrian Army has almost completed a military operation to liberate Aleppo, with the remaining terrorists withdrawing from their strongholds.
Hundreds of foreign-backed terrorists have surrendered in Aleppo in recent days. Following the army significant gains on the ground, Syrian people took to the streets of Aleppo on Wednesday to celebrate the city's recapture.
Syria has been gripped by civil war since March 2011 with various terrorist groups, including Daesh (ISIL), currently controlling parts of it.
According to a report by the Syrian Center for Policy Research, the conflict has claimed the lives of over 470,000 people, injured 1.9 million others, and displaced nearly half of the country's pre-war population of about 23 million within or beyond its borders.