Iran Blames Terrorism in Region on Western Powers
December, 15, 2016 - 13:43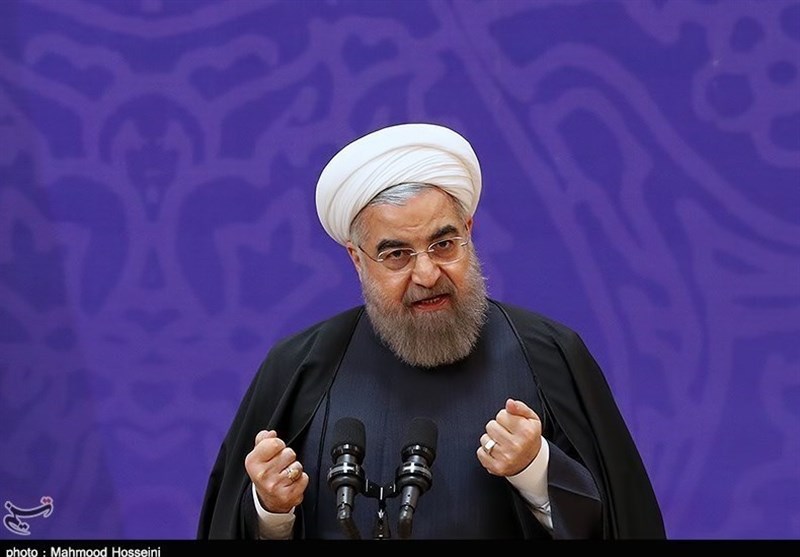 TEHRAN (Tasnim) – Iran's President Hassan Rouhani said Western powers should be held accountable for the scourge of terrorism in the Middle East, and also blamed certain regional governments for funding and arming terror groups.
The blame for destruction of Islamic countries and killing of Muslim people lies firstly with "big colonialists, Western powers and occupiers of the region that trained terrorist groups to create terror, armed them, purchased stolen oil from them, and put cultural antiquities from the razed museums (of Muslim countries) up for auction," President Rouhani said in an address to the 30th International Islamic Unity Conference in Tehran on Thursday.
He also pointed the finger of blame at certain regional countries which "armed and funded terrorist groups."
What a major catastrophe it is that some Muslims feel hostility to their fellow Muslims instead of fighting against colonialist countries that plunder Muslim nations' resources and against the Zionist regime of Israel, the biggest threat to the region that has incited conflicts, wars and clashes among Muslims for 70 years, he added.
It is a grave mistake to think that the big powers and some despotic regional governments can ensure their interests and hegemony in the region through terrorist groups, the president further underlined.
Elsewhere, President Rouhani highlighted the significance of unity among Sunni and Shiite Muslims, calling on all Muslim clerics and scholars to demonstrate the genuine Islam and the Prophet Muhammad's Seerah (way of living) to the young generation.
The 30th International Islamic Unity Conference kicked off in Tehran on Thursday, while Muslims are celebrating the Unity Week, an annual occasion as a sign of solidarity among different Islamic schools of thought.
The conference participants include Muslim figures, ministers of Islamic countries, clerics, scholars and representatives of scientific and cultural circles from Iran and some 50 other countries.