Iranian Commander Urges US to Draw Lessons from Aleppo Liberation
TEHRAN (Tasnim) – Deputy Chief of Staff of the Iranian Armed Forces Brigadier General Masoud Jazayeri stressed that the United States should learn from its failure in the Syrian city of Aleppo and withdraw its forces from the region.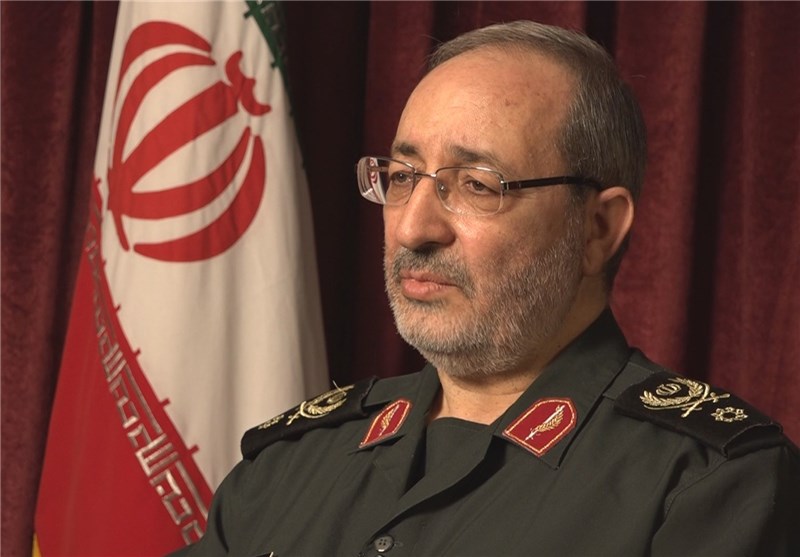 Brigadier General Jazayeri congratulated the Resistance Front and the Muslim world on the recent liberation of Aleppo from terrorists and called on the US to draw lessons from the failure of its polices in Syria and the region and leave the region to prevent further bloodshed.
He stressed that the strategy of proxy wars in Iraq and Syria has failed and that the US and its stooges are not able to implement their policies against the people of the region.
He also urged regional supporters of terrorism to stop following the policies of the US and international Zionism.
The Iranian commander hoped that terrorism will be uprooted with the cooperation of regional governments and nations.
The Syrian army has almost completed a military operation to liberate Aleppo, with the remaining terrorists withdrawing from their strongholds.
Hundreds of foreign-backed terrorists have surrendered in Aleppo in recent days.
Following the army's significant gains on the ground, Syrian people took to the streets of Aleppo on Wednesday to celebrate the city's recapture.
Syria has been gripped by civil war since March 2011 with various terrorist groups, including Daesh (ISIL or ISIS), currently controlling parts of it.
According to a report by the Syrian Center for Policy Research, the conflict has claimed the lives of over 470,000 people, injured 1.9 million others, and displaced nearly half of the country's pre-war population of about 23 million within or beyond its borders.