Iran Unveils Charter on Citizens' Rights (+Full Text)
December, 19, 2016 - 13:55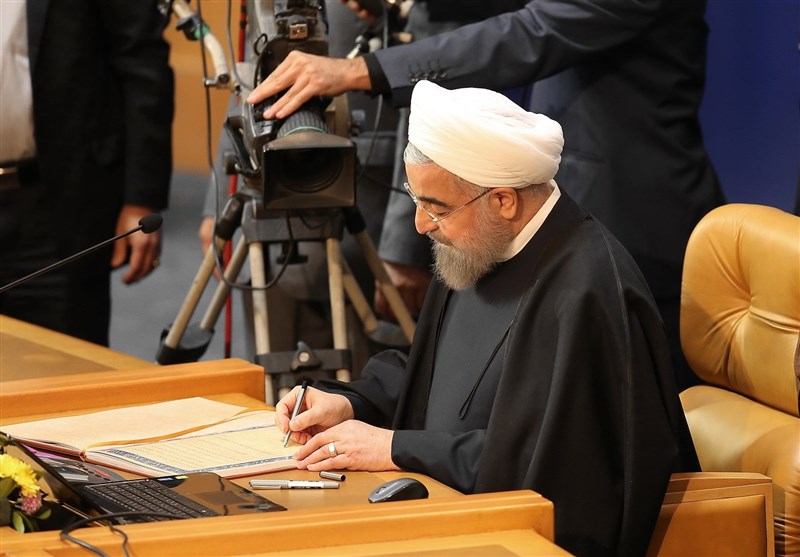 TEHRAN (Tasnim) – Iranian President Hassan Rouhani on Monday unveiled the country's first ever "Charter on Citizens' Rights" during a ceremony in Tehran.
I am happy that I could materialize one of my campaign promises, President Rouhani said during the unveiling ceremony in the Iranian capital on Monday.
He further stressed that citizens have the right to life and all people are equal before the law.
The charter has over 20 preambles, including right to life, health and quality of life, right to human dignity and equality, right to freedom and personal security, right to self-determination, right to good administration and governance, freedom of thought and expression, right of access to information, right of access to cyberspace, right to privacy, and right of association, assembly and demonstration.
It has also 120 articles which fully explain each preamble.
Moreover, the Iranian president will appoint a Special Assistant for supervising, coordinating and pursuing appropriate implementation of the government's obligations under this Charter. The Special Assistant will be responsible for, amongst others, proposing plans and guidelines for the full implementation of the Charter on Citizens' Rights.
You can read the full text of the charter here