Iranian, Russian Defense Ministers Discuss Syria Crisis
December, 20, 2016 - 16:10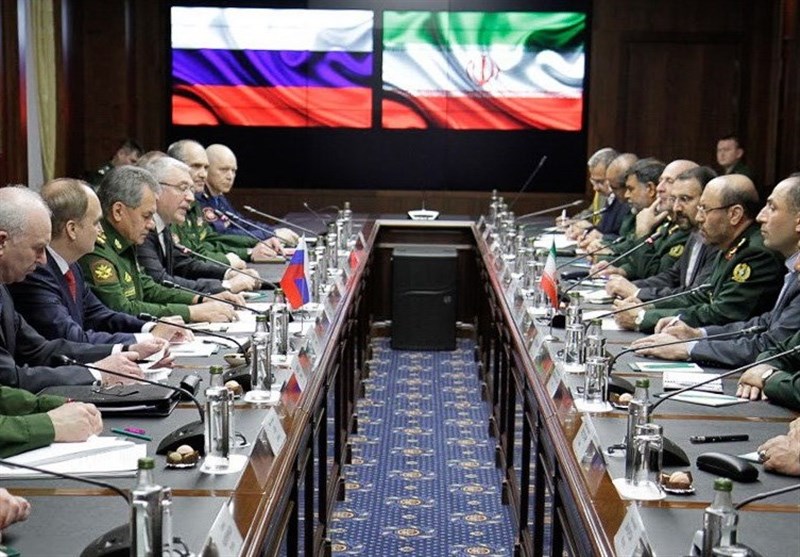 TEHRAN (Tasnim) – Iranian Defense Minister Brigadier General Hossein Dehqan and his Russian counterpart, Sergei Shaigo, held talks on the latest developments in the Middle East, Syria in particular.
In their meeting held in Moscow on Tuesday, the two defense ministers exchanged views about a range of issues, including ways to boost defense cooperation between Iran and Russia and the latest developments in Syria's embattled city of Aleppo.
The two sides also stressed the need to continue joint efforts in the campaign against terrorism and other sources of insecurity in the region.
Later on Tuesday, the defense ministers of Iran, Russia and Turkey are scheduled to hold trilateral talks in the Russian capital on the latest developments in Syria, particularly the situation in Aleppo after its liberation from terrorist groups.
The Syrian army took nearly all remaining terrorist-held parts of Aleppo last week after a four-year battle. Hundreds of foreign-backed terrorists have surrendered in Aleppo in recent days.
However, the evacuation of people from Aleppo has been hampered as the terrorist groups violated an agreement with the Syrian government by trying to take hostages with them.