Iran to Respect Result of Syria Peace Talks in Astana: Spokesman
TEHRAN (Tasnim) – Iran's Foreign Ministry Spokesman Bahram Qassemi made it clear on Monday that Tehran has no intention of imposing its views on participants in an upcoming round of political negotiations for peace in Syria, saying any outcome of the Astana talks will be respected by Iran.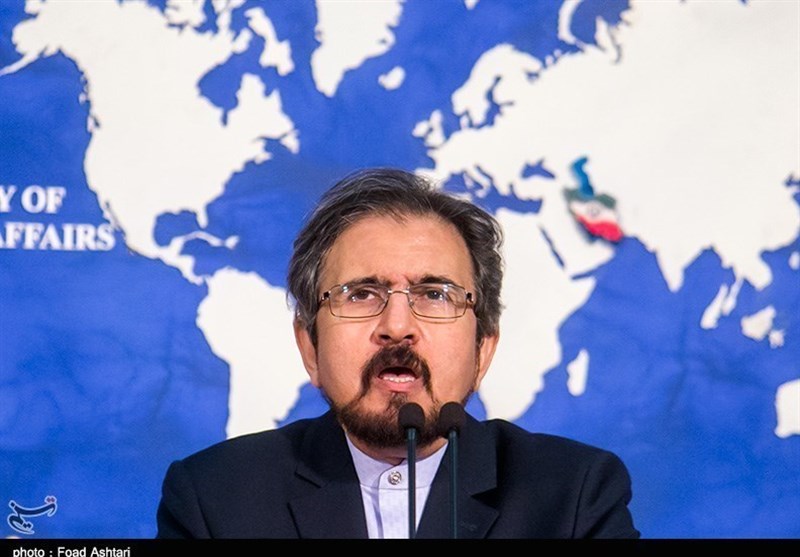 Speaking at a weekly press conference in Tehran, Qassemi expressed the hope that the Syrian-Syrian peace talks, due to be held in Kazakhstan, would yield results and create a prospect for peace.
"Whatever decision they (the Syrian government and opposition) make, we will respect it," he said, stressing that Iran, at the same time, has not backed down from its stances on the need for preserving Syria's territorial integrity.
He further hailed a recent visit to Iran by Syrian Foreign Minister Walid al-Muallem, saying the trip, made in a very appropriate time, was part of constant consultations between Iran and regional countries, including Syria.
Muallem visited Tehran on Saturday as diplomatic efforts to end fighting in Syria have gained momentum in recent days with the announcement of a ceasefire in the Arab country.
The recent truce, which has been negotiated between Russia, Iran, Turkey, the Damascus government and the Syrian opposition, excludes groups deemed by the United Nations Security Council as "terrorists." This rules out Daesh (ISIL or ISIS) and Jabhat Fateh al-Sham, the former al-Qaeda affiliate in Syria that used to be known as Jabhat al-Nusra.
The ceasefire will be followed by a new round of peace talks between the Syrian government and the opposition in Kazakhstan's capital, Astana.
Syria has been gripped by civil war since March 2011 with various terrorist groups, including Daesh, currently controlling parts of it.