Parental Obesity Linked to Delays in Kids
January, 03, 2017 - 10:58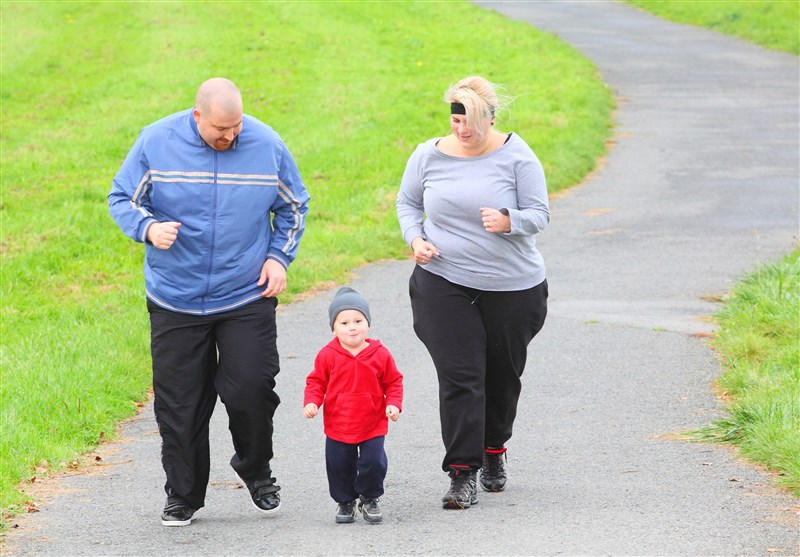 TEHRAN (Tasnim) - Children of obese parents may be at risk for developmental delays, according to a study by researchers at the US National Institutes of Health.
The investigators found that children of obese mothers were more likely to fail tests of fine motor skill -the ability to control movement of small muscles, such as those in the fingers and hands.
The study, appearing in Pediatrics, was conducted by scientists at the NIH's Eunice Kennedy Shriver National Institute of Child Health and Human Development (NICHD).
"The previous US studies in this area have focused on the mothers' pre- and post-pregnancy weight," said the study's first author Edwina Yeung. "Our study is one of the few that also includes information about fathers, and our results suggest that dad's weight also has significant influence on child development."
Yeung and her coauthors cited research indicating that about 1 in 5 pregnant women in the United States is overweight or obese.
Children in the study were tested at 4 months of age and retested 6 more times through age 3. When they enrolled, mothers also provided information on their health and weight -before and after pregnancy- and the weight of their partners.
If the link between parental obesity and developmental delays is confirmed, the authors wrote, physicians may need to take parental weight into account when screening young children for delays and early interventional services.