Iran Main Supporter of Syria in Six-Year-Long Crisis: President Assad
TEHRAN (Tasnim) – Syrian President Bashar Assad said on Thursday that Iran has been the number one supporter of the Arab country in its almost six-year-long battle against terrorism.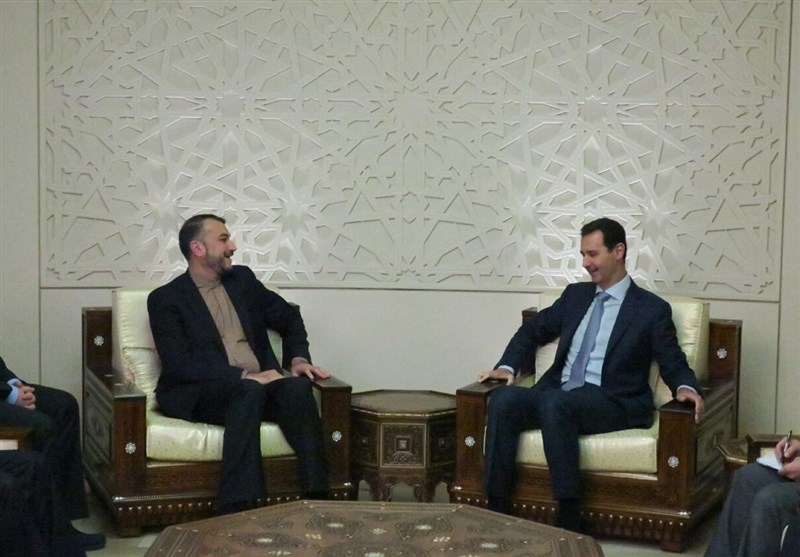 Iran has been the main supporter of the Syrian government and nation in the fight against terrorism in the past six years, President Assad said in a meeting with Director General of International Affairs at the Iranian Parliament Hossein Amir Abdollahian in Damascus on Thursday.
Referring to recent victories of the Syrian army against Takfiri terrorists in the country, he said the recent recapture of the northwestern city of Aleppo from terrorists is a victory not just for Syria, but also for Iran.
Abdollahian, for his part, congratulated Assad on the liberation of Aleppo and discussed the latest developments in the region with the Syrian president.
Syria has been gripped by civil war since March 2011 with various terrorist groups, including Daesh (also known as ISIS or ISIL), currently controlling parts of it.
On December 15, Syria announced the liberation of the northern city of Aleppo from the foreign-backed terrorists, with President Bashar al-Assad praising the victory as "history in the making and worthy of more than the word 'congratulations'."
Syrian security forces had encircled Aleppo on July 17 after closing off the last terrorist-controlled route into the city.