France Opposed to Renegotiation of JCPOA: Top Diplomat
TEHRAN (Tasnim) – French Foreign Minister Jean-Marc Ayrault expressed concern over US stance on the July 2015 nuclear deal between Tehran and world powers, known as the Joint Comprehensive Plan of Action (JCPOA), saying Paris is opposed to the renegotiation of the deal.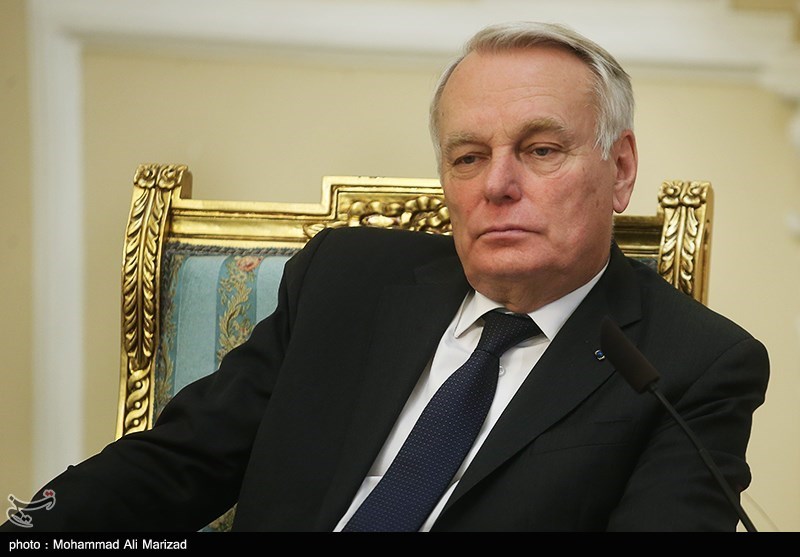 "We are against any initiative that is contrary to the spirits of the JCPOA, especially if it leads to new negotiations," Ayrault said in a joint press conference in Tehran on Tuesday.
He also emphasized that his country is concerned about the stances adopted by new US President Donald Trump toward Iran and is waiting to see what will happen in this regard.
The French diplomat further pointed to a recent order issued by Trump barring citizens of seven Muslim countries, including Iran, from entering the US, describing it as a "worrying" decision.
He added that common sense dictates that they retreat from the stance.
The new order Trump signed on Friday bars all persons from seven countries from entering the US for 90 days and suspends the US Refugee Admissions Program for 120 days. The countries impacted are Iran, Iraq, Syria, Sudan, Libya, Yemen, and Somalia.
Trump's order will also cancel the Visa Interview Waiver Program, which once allowed repeat travelers to the United States to be able to forgo an in-person interview to renew their visa. Under the new order, these travelers will now have to have in-person interviews.
In comments on Saturday, Iranian President Hassan Rouhani said today's world would not tolerate separating peoples.
There is no room for separation of nations in the present era, the Iranian president said, adding that people of the world have turned into neighbors due to cultural, scientific and civilizational globalization.