Homegrown Radar, Missile Systems Used in IRGC Drill
February, 04, 2017 - 14:19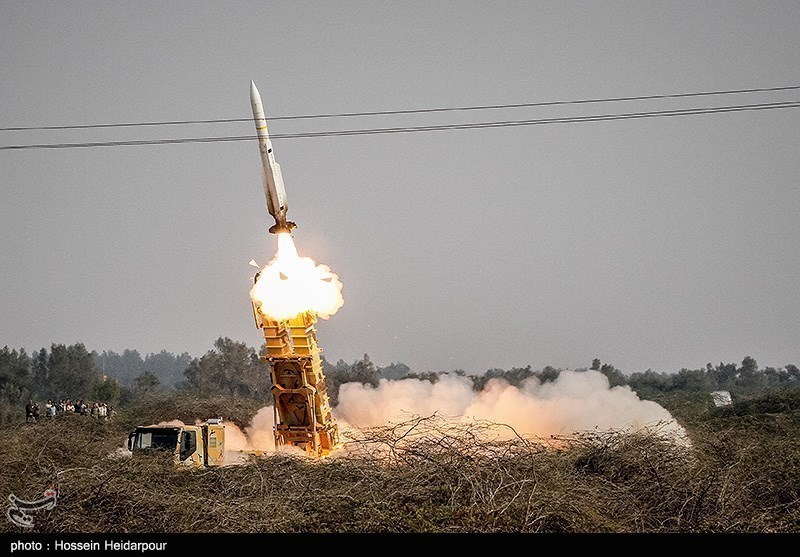 TEHRAN (Tasnim) - The Islamic Revolution Guards Corps (IRGC) Aerospace Force has employed a range of domestically-made radar and missile systems in a massive air defense drill underway in northern parts of Iran.
The IRGC is making use of indigenous radars and air defense missile systems in the war gam, the main stage of which kicked off on Saturday morning after five days of preparatory work.
The drill, codenamed Defenders of Velayat Sanctum, covers an area of 35,000 square kilometers in the province of Semnan, east of Tehran.
The missiles systems used in the war game include Khordad 3rd, Tabas, and Sayyad-2.
Khordad 3rd enjoys state-of-the-art technologies suitable for electronic warfare. It can take action against multiple targets simultaneously within a range of 75 km and at altitudes of 30 km.
Sayyad-2 is also a missile system capable of detecting stealth aerial targets with a small cross-section.
The radars employed in the drill also include Qadir, Matla'-ol-Fajr, Ra'd and Kavosh.
Qadir is a long-range radar system that was integrated into Iran's air defense network in 2014.
With an approximate range of 1,100 kilometers, Qadir identifies aerial targets on the basis of 3-dimensional detection. The system enjoys nonstop monitoring activity.
One of the other radars, Matla'-ol-Fajr, is employed for detecting targets in a range of 500 kilometers.
The current drill is the first air defense exercise the IRGC Aerospace Force is holding single-handedly.
In December 2016, the IRGC worked in cooperation with the Army's Air Defense in a large-scale exercise, codenamed Defenders of Velayat Skies 7. Involving more than 17,000 military forces, the drill had been held across an area of 496,000 square kilometers south of Iran.