Iran Launches First Homegrown Oceangoing Research Vessel
February, 04, 2017 - 14:32
TEHRAN (Tasnim) – Iran's first domestically-made oceangoing research vessel was launched in the southern port city of Bandar Abbas on Saturday.
It came into service after a ceremony in Bandar Abbas on Saturday morning attended by Rear Admiral Amir Rastegari, managing director of Iran Defense Ministry's Marine Industries Organization.
With a length of 50 meters, a beam of 10 meters, and a draft of 4 meters, the oceangoing ship, named "«Kavoshgare Khalij Fars" (Persian Gulf explorer), is capable of sailing 3,000 nautical miles.
The advanced vessel, which has cost about $8.5 million to build, can accelerate to 15 knots (27.7 km/h) and is capable of sailing 45 days non-stop.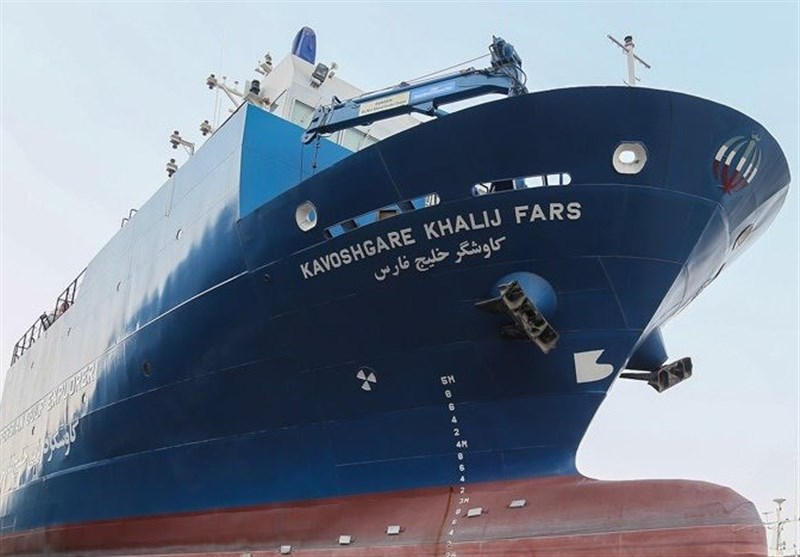 Back in February 2015, former head of the Iranian National Institute for Oceanography and Atmospheric Science (INIOAC) had expected that the official coming into service of the vessel would occur in spring or summer of that year.
"Iran-Arak", the country's first oceangoing ship produced by Iran Ship Building and Offshore Industries Complex Co. (ISOICO), was launched. It weighs over 7000 tons and is capable of carrying over 30,000 tons of cargo or 2,200 TEU.
The second home-made oceangoing cargo ship, named "Iran Shahr-E-Kord", was also launched successfully in May 2014. With a length of 187 meters and a width of 30 meters, the ship has the capacity to carry 2,200 containers.