Syria Talks Inspired by JCPOA: Iran's President
February, 07, 2017 - 12:20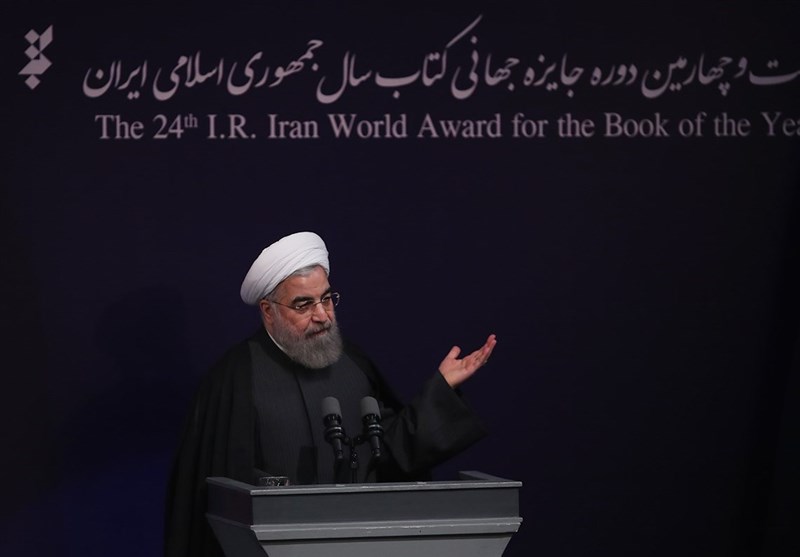 TEHRAN (Tasnim) – Iran acted in a such a logical and dignified manner in the nuclear talks with world powers that the Joint Comprehensive Plan of Action (JCPOA) became a paradigm of negotiations and provided a model for the Syria peace talks in Kazakhstan, Iranian President Hassan Rouhani said.
Addressing a cultural ceremony in Tehran on Tuesday, President Rouhani hailed the JCPOA -a nuclear agreement between Iran and six world powers- as a win-win agreement that is "beneficial to everyone", including to the Middle East region.
The nuclear talks between Iran and the Group 5+1 (Russia, China, the US, Britain, France and Germany) were followed by the Syria peace negotiations in the Kazakh city of Astana, the president noted, saying the nuclear talks can serve as "a model for tens of similar negotiations resulting in regional security and stability."
He also praised Leader of the Islamic Revolution Ayatollah Seyed Ali Khamenei's idea of "heroic resilience" that helped Iran enter the nuclear talks "with tremendous political power and with logic and dignity".
Iran's conduct in the nuclear talks was such that "today, the new US president cannot tolerate this agreement (JCPOA) and says it has been the worst deal the US has ever had."
Iran's success to strike a lasting nuclear deal with six world powers won praise from the international community, but also upset certain parties in the region, including the Israeli regime and Saudi Arabia.
US President Donald Trump is also a fervent critic of the nuclear deal and has repeatedly bashed his predecessor Barack Obama for nailing down such an accord with Iran.
One year after implementation of the JCPOA, Iran managed to initiate a plan in cooperation with Russia and Turkey to hold a round of political talks for ending Syria's six-year-old crisis.
Diplomatic efforts to end fighting in Syria gained momentum in 2017 with the announcement of a ceasefire in the Arab country in early January.
The truce, which has been negotiated between Russia, Iran, Turkey, the Damascus government and the Syrian opposition, excludes terrorist groups such as Daesh and Jabhat Fateh al-Sham.
Syria has been beset with civil war since March 2011 with various terrorist groups, including Daesh, currently controlling parts of it.