Iran Pushing for Settlement of Khuzestan's Environmental Problems
February, 19, 2017 - 13:37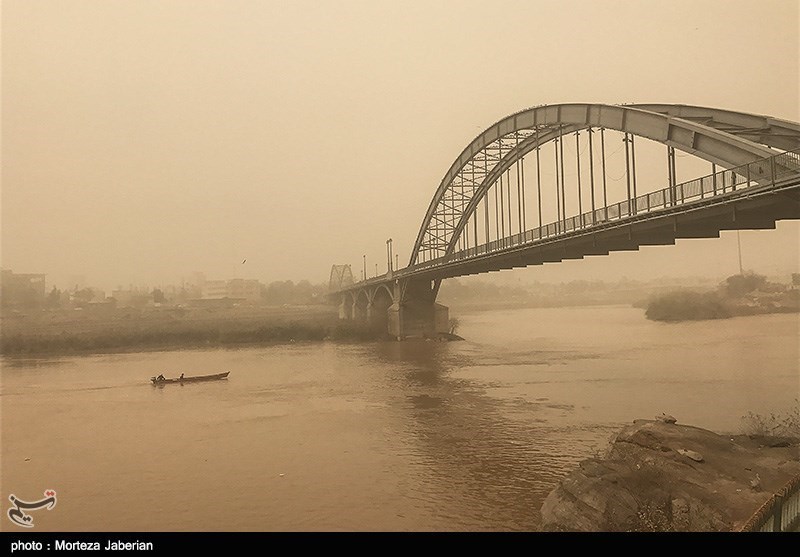 TEHRAN (Tasnim) – While Iran's southwestern province of Khuzestan has been facing environmental problems such as dust pollution, and has suffered blackouts and disruption to running water in recent weeks, the administration has devised comprehensive plans to settle its problems.
In an extraordinary cabinet session on Saturday, President Hassan Rouhani assured residents of Khuzestan that the administration has prioritized plans to settle environmental problems of the province.
Hailing the people of Khuzestan for enduring all sufferings with fortitude, the president gave an assurance that the cabinet has mobilized efforts to fundamentally resolve the problems, particularly the problem of dust pollution.
Addressing the issue of dust pollution requires long-term, extraterritorial plans, he said, adding however that such a problem should not have resulted in frequent power cuts in the province and a consequent disruption to running water.
Iranians in the western and southwestern provinces that border Iraq are facing a growing trend in the influx of fine particles generated by drought-hit marshlands in neighboring countries.
The disruptive dust storms push pollution in those border areas to alarming levels, raising health concerns.
The particles, carried by winds, can penetrate the lungs and enter the bloodstream, causing serious diseases such as lung cancer, asthma and heart problems.