Iran's President: Strong ECO to Boost Stability in Region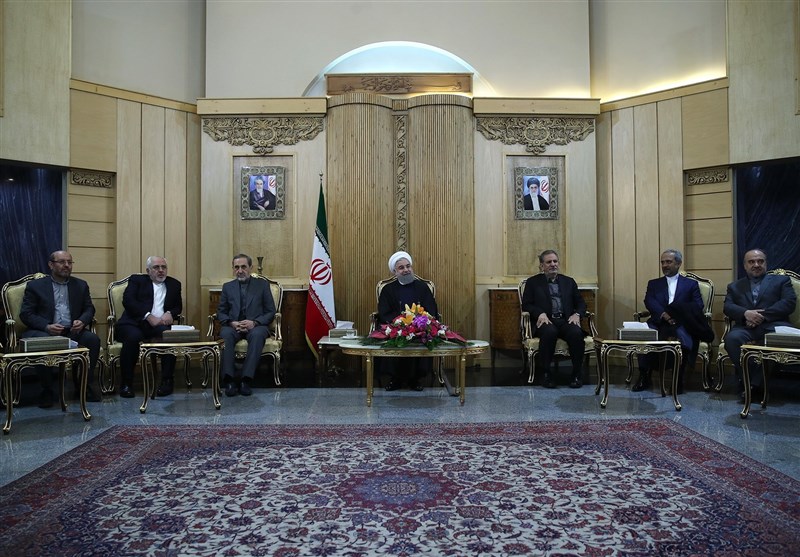 TEHRAN (Tasnim) – Iranian President Hassan Rouhani highlighted the positive impacts that development of the Economic Cooperation Organization (ECO) will have on stability in the region, saying he had constructive talks with Turkish and Pakistani leaders to serve that purpose.
Upon his arrival in Tehran from Islamabad on Wednesday, President Rouhani told reporters about the subjects he discussed with foreign leaders on the sidelines of the 13th meeting of ECO in Pakistan.
"Strengthening of ECO will benefit the region and contribute to the expansion of relations and cooperation among Iran, Turkey and Pakistan and, ultimately, regional stability," the president said.
As regards the talks with Turkish President Recep Tayyip Erdogan and Pakistani Prime Minister Nawaz Sharif on the sidelines of the ECO meeting, President Rouhani said both Turkey and Pakistan are willing to purchase oil and gas from Iran.
He also underlined that ECO's potential should be employed to stimulate economic activities by the private and state-run sectors of the member states.
Concerted action against terrorism and extremism was another main topic discussed in the conference, he explained.
The Economic Cooperation Organization was founded by Iran, Pakistan, and Turkey in 1985. It also groups Afghanistan, Azerbaijan, Kazakhstan, Kyrgyzstan, Tajikistan, Turkmenistan, and Uzbekistan.
The organization had its first summit held in Tehran in 1992. The Iranian capital went on to host two more plenums.