North Korea Fires Four Ballistic Missiles into Sea of Japan
TEHRAN (Tasnim) – North Korea fired four ballistic missiles in the early hours of Monday morning, in what Japan's leader described as "an extremely dangerous action."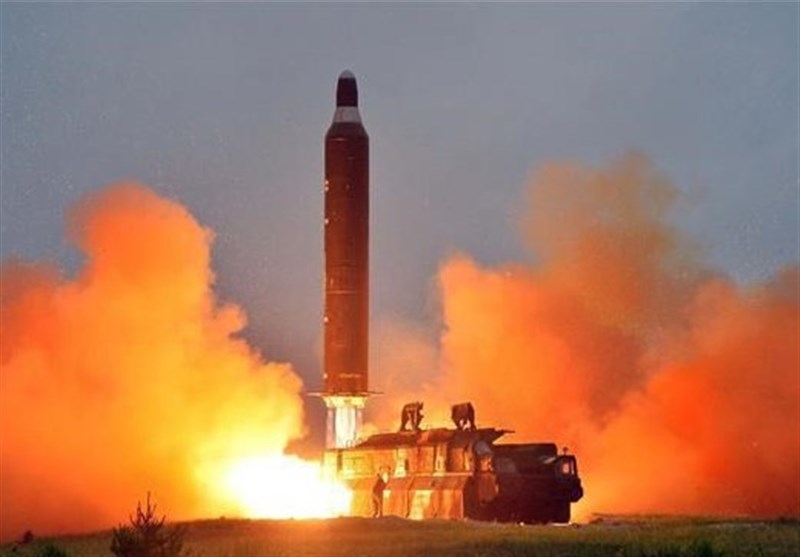 Military authorities in South Korea, Japan and the United States all confirmed the launch of four projectiles, which traveled almost 1,000 kilometers (620 miles) towards the Sea of Japan, also known as the East Sea. One US official said they were intermediate range missiles.
Three landed inside Japan's exclusive economic zone, Prime Minister Shinzo Abe said, which extends 200 nautical miles from its coastline according to international maritime law.
Speaking to the Japanese Parliament Monday, Abe said the launch was a clear violation of UN Security Council resolutions.
Experts said the move was almost certainly in reaction to joint military exercises between South Korea and the United States, which Pyongyang views as preparations for an invasion.
The launch took place in Tongchang-ri, in North Korea's North Pyongan province. A spokesperson for South Korea's Joint Chiefs of Staff said the missiles flew as high as 260 kilometers (162 miles).
Acting President Hwang Kyo-ahn told the South Korean National Security Council Monday he strongly condemned North Korea's actions.
"This is a direct challenge to the international community and a grave violation," he said, CNN reported.
The US State Department said it remained "prepared to use the full range of capabilities at our disposal against this growing threat."
"The DPRK's provocations only serve to increase the international community's resolve to counter the DPRK's prohibited weapons of mass destruction programs," acting State Department spokesman Mark Toner said in a statement.