IRGC: US Vessel Was Out of Int'l Waterways at Hormuz Strait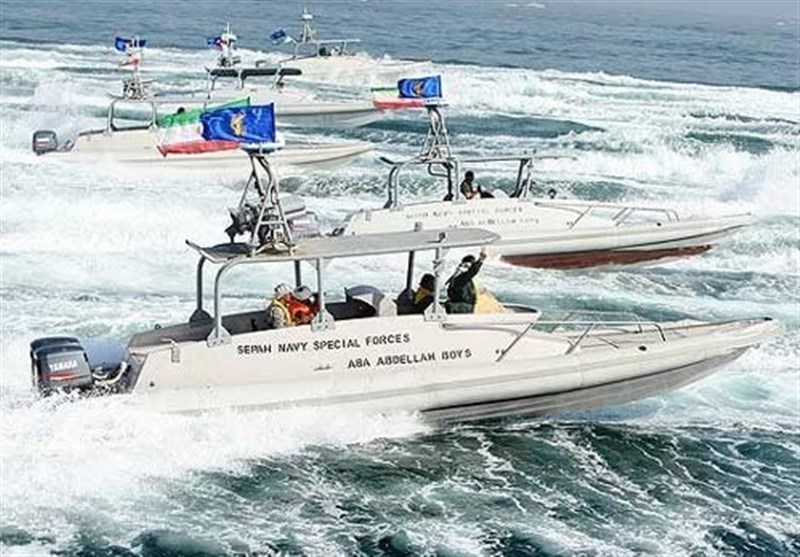 TEHRAN (Tasnim) – A commander of the Islamic Revolution Guards Corps (IRGC) Navy gave a different account, from American reports, of what happened at the Strait of Hormuz on March 4 when a US vessel got off the international routes and approached the IRGC Navy vessels in an "unprofessional move."
Following a report by Reuters quoting a US official as saying that IRGC vessels had come close to a US Navy ship and forced it to change direction in the Strait of Hormuz, an IRGC Navy commander provided an explanation of what really happened at Ian's southern waters.
Lieutenant Commander Mahdi Hashemi, in command of Zolfaqar battle flotilla, said on Wednesday that the incident took place on March 4, following the "illegitimate" presence of a number of vessels of trans-regional powers in the Persian Gulf and the Strait of Hormuz.
Between 10:20 and 11 a.m. local time on Saturday, he added, a US vessel from an American-British fleet, which was going past the Strait of Hormuz traffic zone, got out of the international route and changed direction towards the IRGC Navy vessels in the area.
"In an unprofessional move and in a maneuver accompanied by warnings, it (the US ship) approached our vessels at a distance of 550 meters," Lieutenant Commander Hashemi noted.
He then described the US officials' story about the happening as a lie with the purpose of putting the blame on the others, saying Americans are willing to maintain a dangerous situation in the region.
Reuters had quoted an unnamed US official as alleging on Monday that multiple fast-attack vessels of the IRGC came within 600 yards of the USNS Invincible, a tracking ship, and stopped.
The Invincible and three ships from the British Royal Navy accompanying it had to change course, it added.
Iranian officials have underlined on many occasions that the main problem in the region, specially the Persian Gulf, is the presence of trans-regional forces.
US has several military bases in the region and Bahrain is now the home to the US Navy's 5th Fleet.