'No Evidence of Collusion' between Trump Campaign, Russia
TEHRAN (Tasnim) - A congressional intelligence panel so far has found "no evidence" that Donald Trump's campaign colluded with Russia during the 2016 election, its chairman said Sunday, ahead of testimony by the head of the FBI on the US president's potential Russia ties.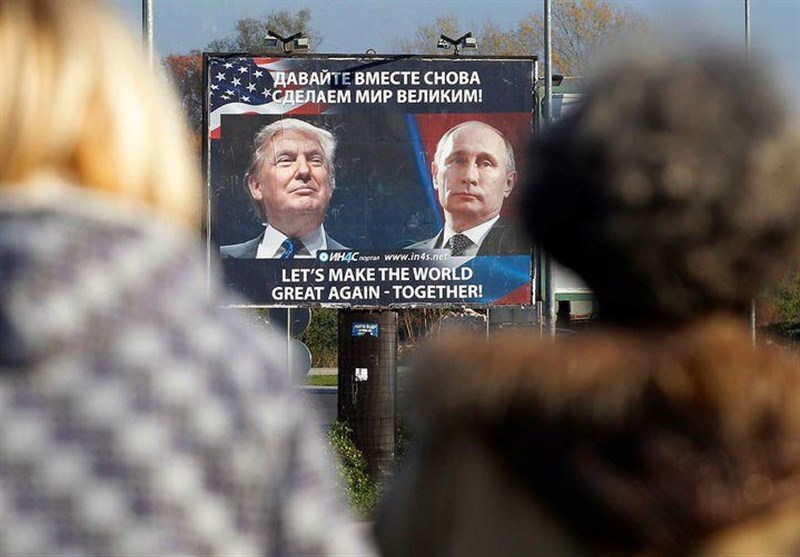 Based on "everything I have up to this morning -- no evidence of collusion," by Trump's team and Moscow, Representative Devin Nunes, chairman of the House Intelligence Committee, told Fox News.
Nunes made his remarks one day before Federal Bureau of Investigation Director James Comey is to face lawmakers on the panel, amid speculation that Trump aides and associates -- and perhaps even the businessman-turned-politician himself -- may have had uncomfortably close ties with Moscow.
Monday's hearing was also expected to address a second explosive issue: Trump's unsubstantiated accusations of wiretapping by Barack Obama -- charges that have roiled political waters in Washington for the past two weeks.
Trump on March 4 tweeted that Obama had "tapped" his phone -- a charge that has consumed political debate in the US capital, AFP reported.
The US intelligence community has publicly blamed Russia for hacks of the Democratic National Committee last year, and suggested the cyber attacks were aimed at steering the election to a Trump victory.
Russia has denied involvement in the hacks, and Trump has denounced the tumult over the Russia connections as a "total witch hunt."