EU's Mogherini: IAEA Has 5 Times Confirmed Iran's Compliance with JCPOA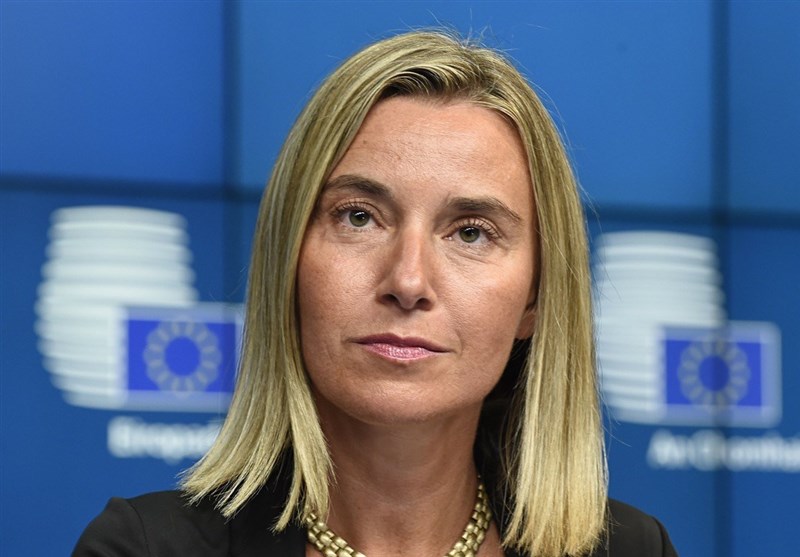 TEHRAN (Tasnim) – European Union Foreign Policy Chief Federica Mogherini said that the 2015 nuclear deal between Tehran and world powers cannot be "partially renegotiated", noting that the IAEA has five times confirmed Iran's compliance with its commitments under the agreement.
"I fully share the need to fully implement, in all its parts, the JCPOA. Let me stress that this is not a deal that can be partially renegotiated. You know that for sure, but maybe our larger audience does not necessarily know: it is a more than 100 pages of very technical deal that took several years to finalize. And as I said it belongs to the entire international community, it is not a bilateral agreement that can be adjusted here or there. So I do not see the possibility to have a cosmetic or a partial change here or there," Mogherini said on Monday in an international conference on nuclear policy in Washington, the official website of the EU reproted.
She added, "…we have always assessed together that there is full compliance in all sides by all actors and I will personally and the European Union will consistently guarantee that this continues to be the case."
"For five times now, five times, the International Atomic Energy Agency (IAEA) has certified Iran's compliance with the deal, and it is constantly monitoring Iran's nuclear program," Mogherini went on to say.
Iran and the Group 5+1 (Russia, China, the US, Britain, France and Germany) reached the nuclear deal, also known as the Joint Comprehensive Plan of Action (JCPOA), in July 2015 and implemented it in January last year.
Since the historic nuclear agreement was signed in Vienna, the IAEA has repeatedly confirmed the Islamic Republic's compliance with its commitments under the JCPOA.