Iran's President: Ties with Russia Serve Regional Stability
TEHRAN (Tasnim) – Iranian President Hassan Rouhani hailed the expansion of ties with Russia in recent years, saying it contributes to regional stability and the battle against terrorism.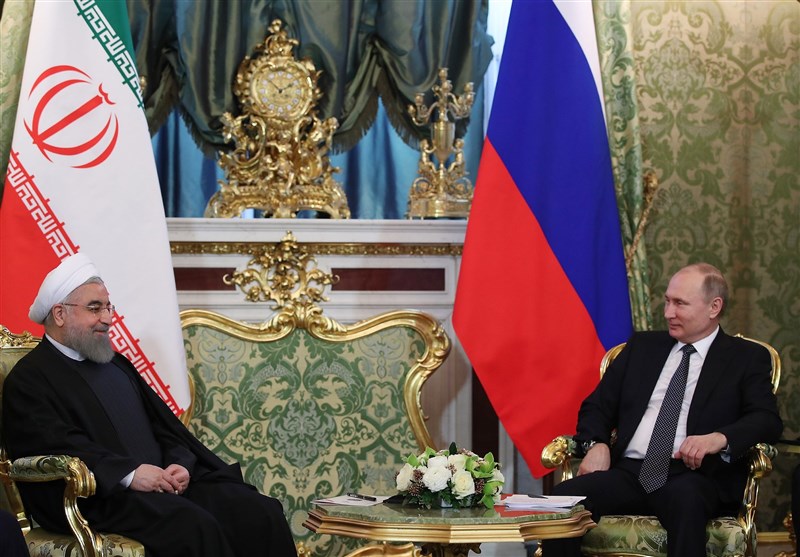 Speaking in a meeting with his Russian counterpart Vladimir Putin in Moscow on Tuesday, Iranian President Hassan Rouhani said Tehran-Moscow relations "are aimed at promoting regional stability and the two countries' main objective is to promote regional peace and tranquility."
He also emphasized that the ties between Iran and Russia would never work against the interests of any third party.
Iran's relations with Russia have entered "a new phase," Rouhani added, noting, "In this new phase, we can speak about sustainable and long-term ties."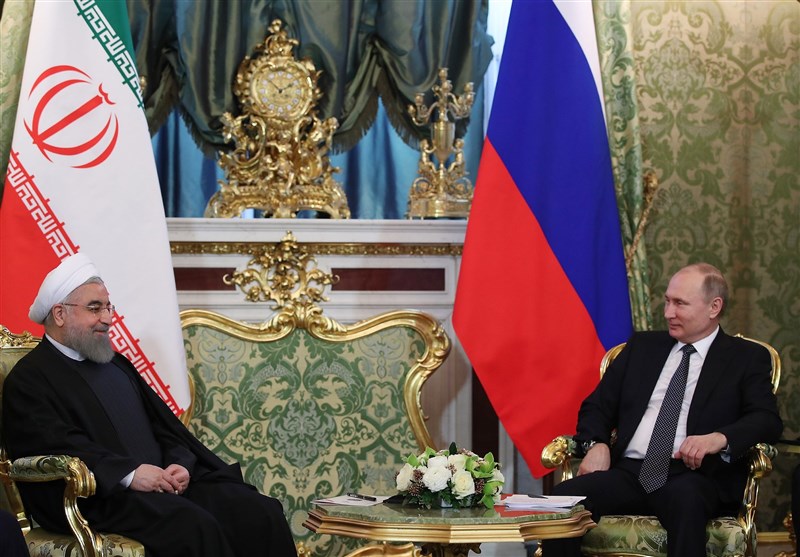 For his part, Putin described Iran as a good neighbor and a stable and reliable partner, saying Moscow and Tehran worked very effectively together in all areas, including on global issues and the resolution of major and very grave international problems, according to Press TV.
Highlighting the growing economic cooperation between the two nations in recent years, Putin said the bilateral trade volume increased by 70 percent in 2016 compared to the previous year.
After the meeting, the Iranian and Russian presidents attended a joint press conference.
Addressing the journalists, Putin said the talks with President Rouhani covered ways to enhance joint investment and exchange technological know-how between Tehran and Moscow.
The Russian president also noted that another topic of the talks was continued cooperation with Iran on peaceful nuclear energy industry.
He added that Moscow has agreed to give Tehran a loan of $4.2 billion for construction of a thermal power plant and electrification of a railroad connecting the central Iranian city of Semnan to northeastern city of Incheborun.
The Iranian president also noted that he had discussed the latest developments in Syria and Yemen with Putin.
President Rouhani said the two sides reviewed ways to boost regional peace and security and establish close relations among regional nations.
He further emphasized that Tehran and Moscow would press on with joint efforts to fight against terrorism across the region.
Heading a high-ranking delegation, the Iranian president arrived in Moscow on Monday evening for an official visit at the invitation of Putin.
He returned to Tehran on Tuesday night.