Iranian Cleric Highlights Three Ways to Fight Takfiri Terrorism
TEHRAN (Tasnim) – Senior Iranian cleric Grand Ayatollah Nasser Makarem Shirazi put forward three ways to combat terrorism and Takfiri groups like Daesh (ISIS or ISIL).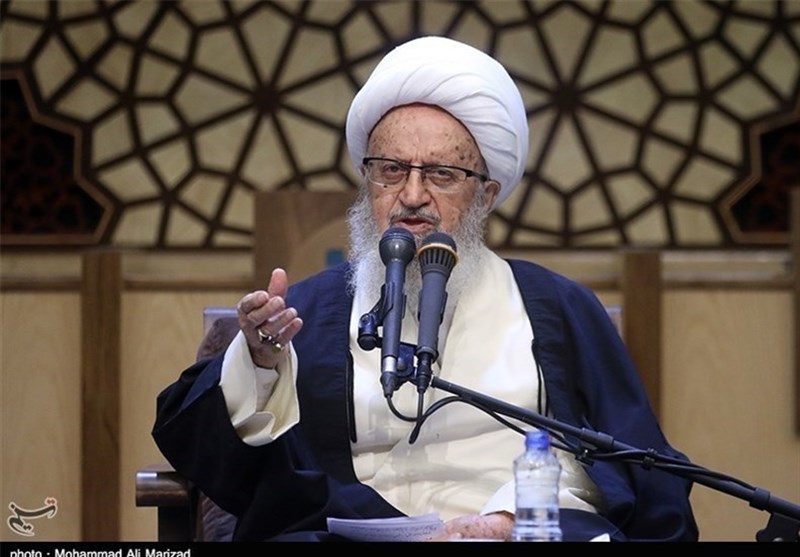 Speaking in a Monday meeting with Hungary's deputy prime minister, deputy speaker of the National Assembly, and the country's ambassador to Iran, Ayatollah Makarem Shirazi pointed to the spread of terrorism in Europe and said there are three approaches to combating the phenomenon.
"Burning the intellectual roots of terrorism", "political dialogue" among countries and "confrontation" with Takfiri groups are the three ways, he said.
"Combating terrorism is a real and humane issue everyone is responsible for and we should take action (against it) so that our future generations will not face these troubles," the cleric added.
In recent years, some parts of the Muslim world have been plagued with conflicts, violence, and terrorism due to a lack of unity as well as plots hatched by the enemies of Islam.
Takfiri terrorist groups like Daesh (also known as ISIS or ISIL) have emerged in the Middle East, which are believed to have been created and supported by the West and some regional Arab countries.
The terrorist groups, which claim to be Islamic but whose actions are anything but, have been committing heinous crimes not only against non-Muslims but mostly against Muslims in the region.