Iranian Caspian Flotilla Sets Sail for Kazakhstan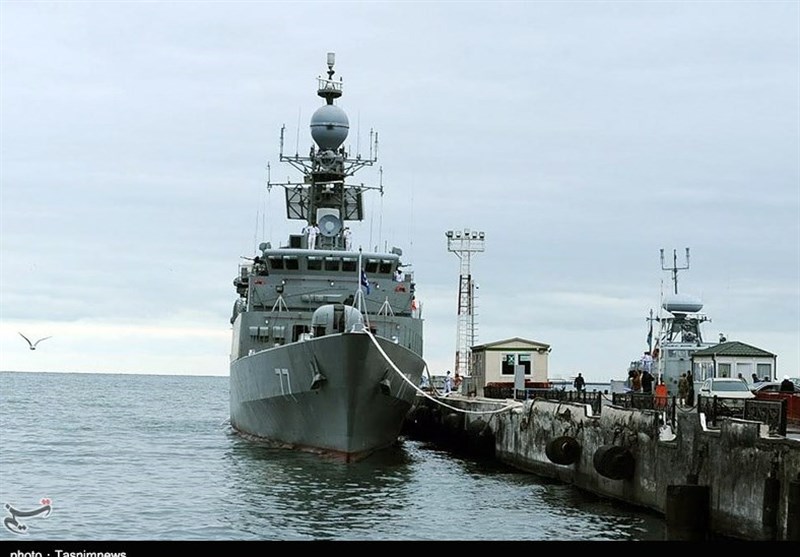 TEHRAN (Tasnim) – A naval flotilla of Iran's Caspian Sea fleet, comprised of a homegrown destroyer and a missile-launching corvette, began a journey to Kazakhstan on Saturday as part of routine friendly port calls.
The Iranian naval watercraft, including Damavand destroyer and Paykan missile-launching corvette, set sail for Kazakhstan to "convey the message of peace and friendship", according to Navy.
This is the first time an Iranian naval flotilla is visiting Kazakhstan.
Iranian naval forces in the Caspian Sea have already paid visits to ports in Russia, the Republic of Azerbaijan, and the Republic of Dagestan.
Last month, an Iranian flotilla docked at Russia's port city of Makhachkala on a friendly visit.
In October 2016, a Russian flotilla of warships arrived in Iran's Caspian Sea territorial waters near the northern port city of Bandar Anzali as part of reciprocal visits.
Back in September 2014, Iranian President Hassan Rouhani had called on the Caspian Sea littoral states to make joint efforts for the well-being of the lake.
He had insisted that only the five Caspian countries should be entitled to maritime activities, rejecting the presence of armed forces from other foreign countries in the sea.