Iran's Rouhani Deplores Trump for US Attack on Syria
TEHRAN (Tasnim) – Iranian President Hassan Rouhani slammed the US President Donald Trump for ordering a recent missile attack on a Syrian airbase, saying that despite his campaign promises on counter-terrorism, he has pleased all terrorists in the Arab country.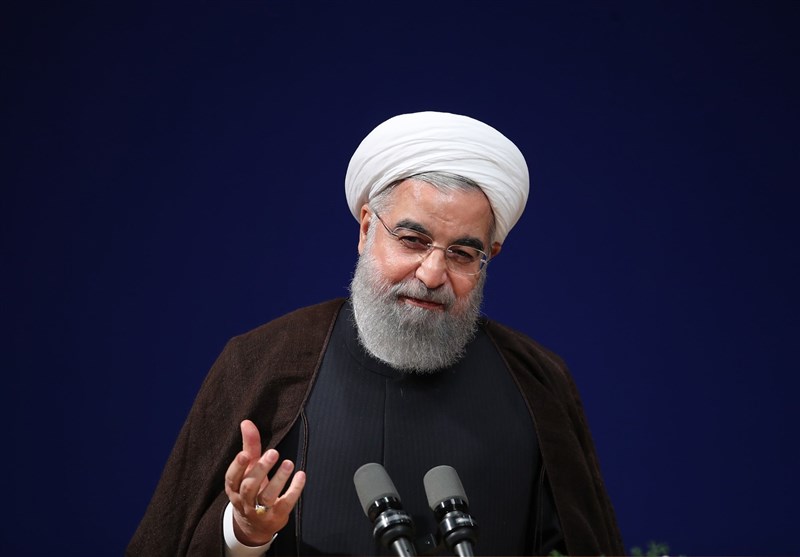 "The man who has taken power in the US (Trump)… had claimed that he will fight against terrorists but after the US move, all terrorists in Syria are happy and celebrating," President Rouhani said in a speech in Tehran on Saturday.
He further described the US military's missile attack on a Syrian airbase near Homs as "shameless" and "contrary to all international principles", saying that Washington did not even ask for permission from the UN or its Congress for the attack.
The Iranian president also questioned the excuse behind the US missile strike, saying the perpetrators behind the recent suspected chemical attack in Syria's Idlib province are not clear.
He went on to say that according to UN officials, chemical weapons in Syria had been handed over to the UN.
Rouhani also said a fact-finding mission, consisting neutral countries, should be established to find where the chemical weapons in Idlib had come from.
The US military attacked the Syrian government's Shayrat Airfield near Homs with 59 tomahawk missiles on Friday.
Officially announcing the strike, US President Donald Trump claimed that the targeted airfield had launched the chemical attack on the rebel-held area in Idlib.
Earlier on Thursday, Syrian Foreign Minister Walid Muallem said the country's armed forces "did not and will not" use chemical weapons, even against extremist groups.
Syria has been gripped by civil war since March 2011 with various terrorist groups, including Daesh (also known as ISIS or ISIL), currently controlling parts of it.