In Yemen, Daggers Have Roots in History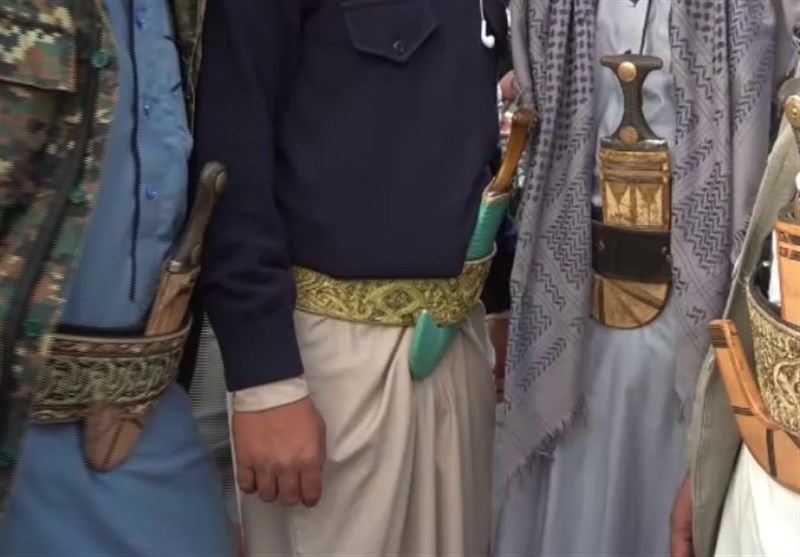 TEHRAN (Tasnim) – If you take a trip to Yemen, daggers hanging from the belts are certainly a common sight on adult men. The more valuable daggers have been worn by the same family for generations, showing how the country has preserved an extraordinary heritage in terms of history and traditions.
Clothes are just one expression of how much Yemenis still follow their customs. While the Yemeni men's outfits show the region they come from, nearly all of them carry daggers beneath their belts.
Taking pride in their daggers, known as "Janbiya", Yemeni men carry it in most of the occasions, either in celebrations or wars.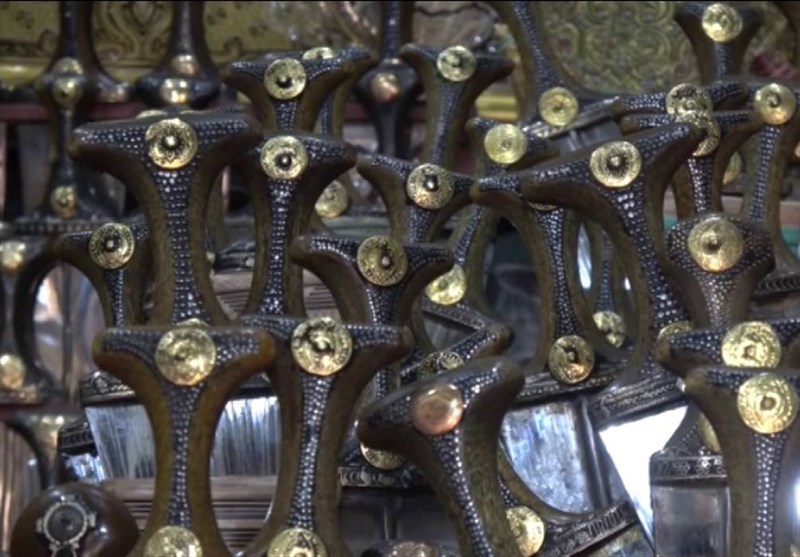 Janbiya is a heritage rooted in Yemen's history. Some even pay millions of Yemeni rials for an original sumptuous Janbiya.
Janbiya is not part of the costume of the rich people alone, but the poor and the middle classes can also grace their waists with any income.
A Janbiya consists of four different parts: Handle, blade, scabbard and belt. A Janbiya's price largely depends on its handle, the most remarkable and expensive of which is the crescent type made of the horn of a unicorn animal.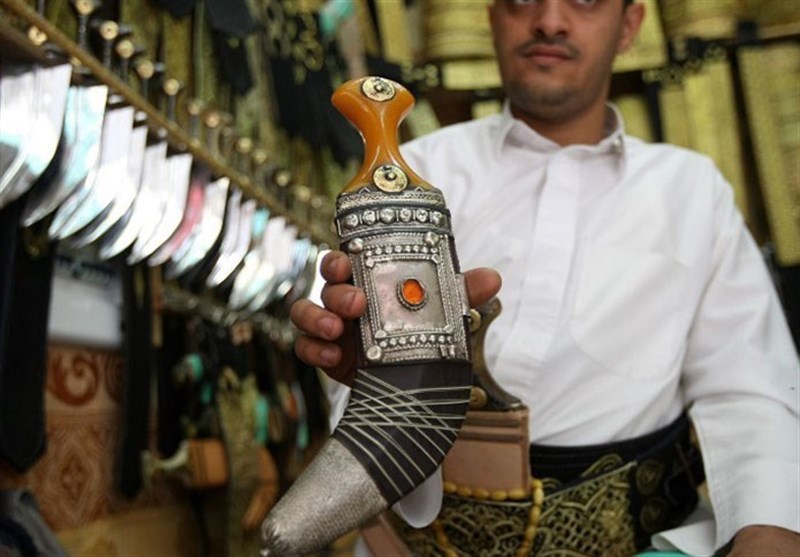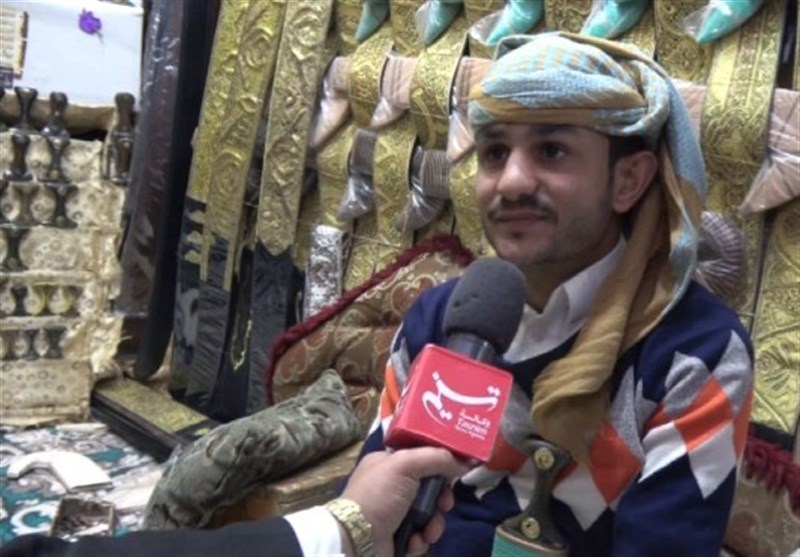 Yemen's folklore tells stories about Janbiya on a land with thousands of years of civilization.
Tasnim reporter in Sana'a has made a report on such cultural heritage: