Iran to Receive Four Aircraft from ATR within 15 Days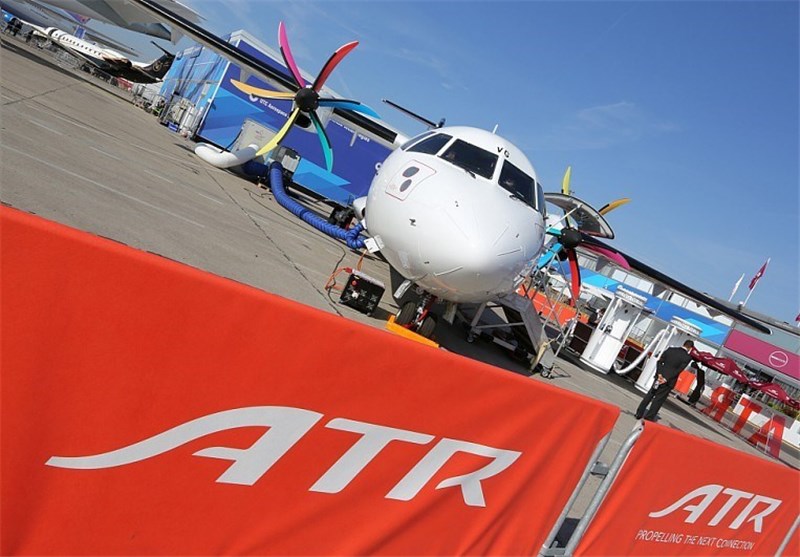 TEHRAN (Tasnim) – Iran's Deputy Transport Minister Asghar Fakhrieh Kashan said the French-Italian aircraft manufacturer ATR is slated to deliver four airplanes to the Islamic Republic within two weeks.
In remarks released on Monday, Fakhrieh Kashan pointed to a recent contract between Iran Air and the ATR to purchase 20 ATR 72-600 airplanes and said according to the deal, Iran will receive four planes within the next 15 days.
He said nine more airplanes will also be delivered to the Islamic Republic by the year's end and the remaining seven aircraft will be delivered to the country in 2018.
Iran Air and ATR have spent months negotiating a firm order for 20 ATR 72-600 aircraft worth 540 million euros ($576 million) at list prices, with options for another 20.
The business talks for the purchase of the turboprops built by ATR were held during Iranian President Hassan Rouhani and his economic delegation's visit to Rome in January 2016.
The deal follows a contract between Iran and Airbus on a major order, which includes dozens of Airbus's biggest-selling jets.
Iran has agreed to buy 118 Airbus jets, including 45 A320 single-aisle aircraft, 45 A330 wide-bodies, 16 A350 twin-aisle aircraft, and 12 A380's.