Aleppo Bus Convoy Attack Aimed at Disrupting Reconciliation Process: Syrian Envoy
TEHRAN (Tasnim) – Syria's ambassador to Iran decried a muted response by the Western governments to a fatal bomb attack on a convoy of buses carrying displaced Syrian civilians near Aleppo, saying the terrorist attack was aimed at impeding the process of peace and reconciliation in his country.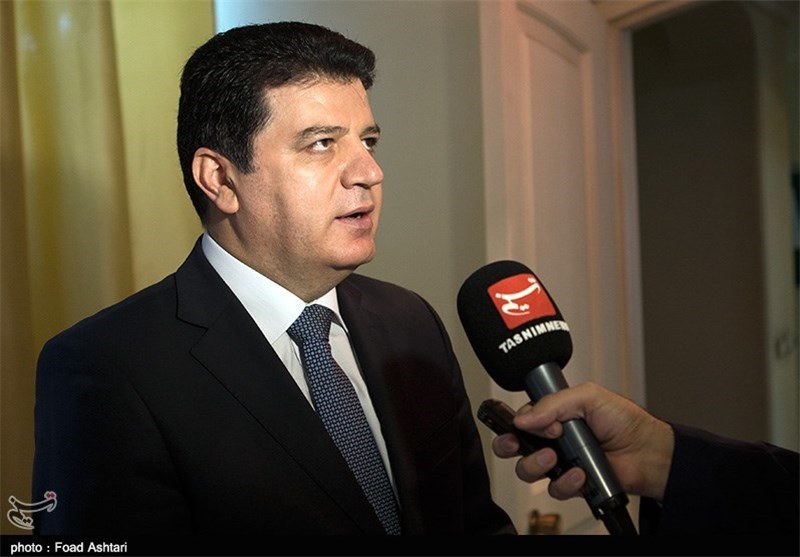 In comments on Sunday, Syrian Ambassador to Tehran Adnan Hassan Mahmoud said the US and the West's inaction to the bloody terrorist attack signifies their fake concern for the security and lives of Syrian people.
He also noted that the main purpose of the heinous crime was to destroy the morale of Syrians and obstruct the process of comprehensive reconciliation in the country.
The envoy also asserted that such cruel attacks against Syrian women and children, which are supported by the US, the West and their mercenaries, would only strengthen the Syrian Army's determination to fight off Takfiri terrorist groups.
The death toll from a Saturday bomb attack on a crowded bus convoy carrying displaced civilians from Syria's towns of Foua and Kefraya has reached at least 126.
According to reports, more than 60 children were among the dead.
Syria has been gripped by civil war since March 2011 with various terrorist groups, including Daesh (also known as ISIS or ISIL), currently controlling parts of it.
According to a report by the Syrian Center for Policy Research, the conflict has claimed the lives of over 470,000 people, injured 1.9 million others, and displaced nearly half of the country's pre-war population of about 23 million within or beyond its borders.